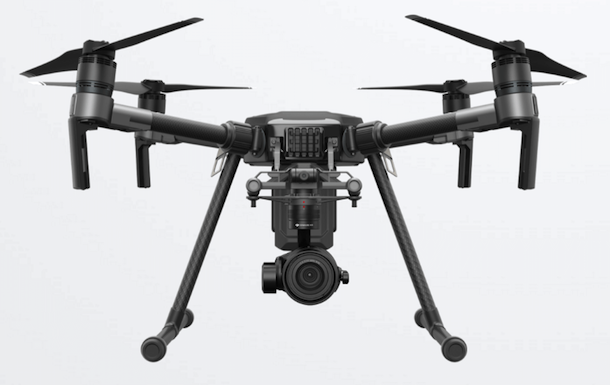 China: DJI, the world's leader in civilian drones and aerial imaging technology, today announced DJI Enterprise Shield, a new customizable drone protection service plan designed to meet the diverse needs of today's commercial drone operators. DJI Enterprise Shield is the first comprehensive coverage plan of its kind that covers DJI's trusted line of enterprise products, providing broad accident coverage, repair and replacement services, free shipping and rapid delivery, and the option to share coverage across a fleet of enterprise products.
"Professional drone operators rely on DJI systems to complete their missions with high performance and minimal downtime, and they have told us they want that same level of reliability and flexibility in an aftersales solution," said Jan Gasparic, Head of Enterprise Partnerships at DJI. "This was the inspiration behind DJI Enterprise Shield – a plan that gives our enterprise customers the peace of mind they need to focus on their missions."
DJI Enterprise Shield is available in two tiers and protects a variety of DJI Enterprise products including the Matrice 200 Series drones and the Zenmuse Z30, X4S, X5S, XT and XT2 payloads. It provides coverage for one year from activation and covers a broad range of situations including those caused by pilot error, signal interference, and water damage.
Enterprise Shield Basic
Enterprise Shield Basic covers two product replacements for damaged DJI drones and payloads (with the exception of XT and XT2) covered by the plan within the one-year coverage period, at a small corresponding fixed fee. Free two-way ground shipping is used when sending products in for replacement. Replacement products issued under Enterprise Shield Basic meet new product performance and reliability standards.
Enterprise Shield Plus
Enterprise Shield Plus covers unlimited repair services and product replacements to damaged drones and payloads within the coverage amount selected by the customer. Free two-way overnight shipping is used to send operators a new product in exchange for their damaged product. The plan also covers free repair services for DJI's Zenmuse XT and Zenmuse XT2 thermal camera payloads. DJI will provide operators with the option to use a replacement device on loan for these payloads while their original product is under repair. Enterprise Shield Plus also provides the option to share coverage across multiple DJI products, helping commercial drone operators protect an entire fleet using one plan.