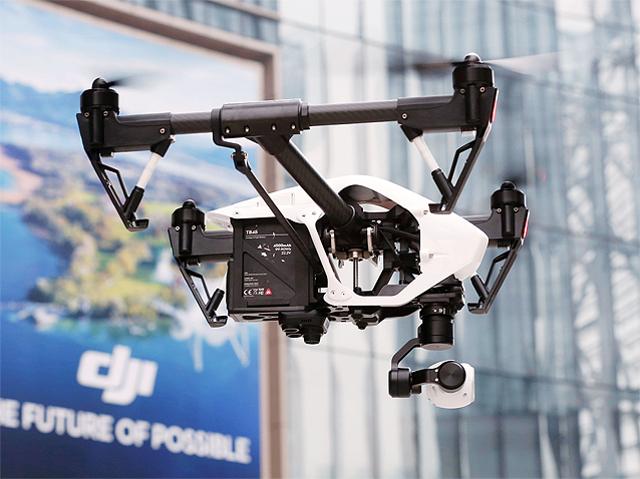 US: DJI drones will be able to run software from 3D Robotics (3DR) that can allow companies to map construction sites and other work venues, according to TechCrunch.
Though, the mapping software provider had once aimed to compete with drone manufacturers, it didn't succeed in making a dent in DJI's overwhelming market share.
3DR's software allows companies to use drones to survey work sites and takes images from the camera to create maps. This is a key use for drones in fields like construction, offering bird's-eye views that can map out areas much faster than a surveyor on foot would be able to.
Partnering with DJI offers 3DR the opportunity to make its software available on drones from the world's leading drone manufacturer. DJI's drones make up 50% of the market in North America, including about two-thirds of drones in the $1,000-plus range.
Many companies use drones like the DJI Phantom 4 Pro, which sells for $1,499, to carry out aerial photography and surveying. Instead of needing a separate drone from 3DR for surveying — this had been part of 3DR's business model, pairing its software with its Solo drone — companies can invest in one piece of hardware that is able to carry out multiple functions. Further, they only need to be familiar with one drone's operation, meaning they can operate their drones more efficiently.
DJI is planning to strengthen its position at the top of the drone ecosystem. Companies that are looking to offer software or services that use drones need to operate with keeping this fact in mind. An enterprise software product that doesn't work with DJI's drones will limit itself to a small subset of its potential market, and the hardware it works with will need to offer marked advantages over competition to stand out.
As far as dependency is concerned, enterprise drone use is set to rise in the coming years, with an estimated $13 billion in commercial and civil drone spending through 2020. Hardware will be just a fraction of that spending, and there is a clear opportunity for software companies to develop hardware-agnostic programs to take advantage of that spending.