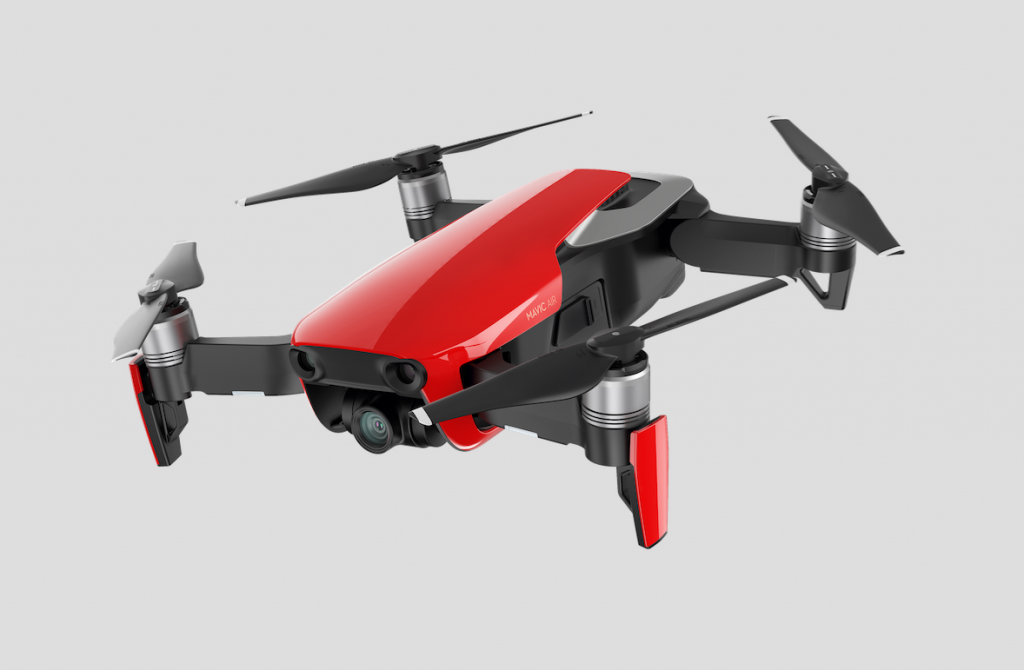 US: DJI, the world's leader in civilian drones and aerial imaging technology, today opened the doors to its third annual AirWorks enterprise drone conference by showcasing new hardware, software and strategic partnerships, expanding the global DJI ecosystem to help more enterprises embrace the benefits of aerial productivity.
In presentations at the AirWorks 2018 keynote address today, DJI announced major new steps to enhance the usefulness of the DJI flight platform:
DJI showcased the Mavic 2 Enterprise, its latest and most portable commercial drone which features zoom imaging, modular accessories and heightened security features for professionals ready to put drones to work.
DJI unveiled a realistic new DJI Flight Simulator which helps equip new drone pilots with skills for a new era of work. DJI also launched the official version of DJI Pilot, its flight control app designed for professional use, and introduced upgrades to its Ground Station Pro (GS Pro) software which helps enterprises manage drone fleets.
Industry leaders demonstrated their use of DJI platforms for deep aerial functionality in their work, such as inspecting railroad bridges with Union Pacific and AutoModality, jetliners with American Airlines, and power lines with Southern Company; and Microsoft's Windows Software Development Kit (SDK), which enables a wide world of custom drone applications and payloads to be controlled by computers running Windows 10.
"Drones are transforming daily work in industries such as construction, infrastructure, energy and insurance, and we are proud to unveil new tools at AirWorks 2018 to help the growing number of people and enterprises putting drones to work," said Mario Rebello, Vice President and Country Manager of North America at DJI. "Hundreds of thousands of professional drone pilots around the world are setting the new standard for aerial productivity, and DJI and our partners are creating the ecosystem to support a future where every enterprise routinely incorporates drones into their operations."
Tools That Transform Industries
The Mavic 2 Enterprise is designed with uniquely powerful enterprise features to give businesses, governments, educators and other professionals a reliable tool that helps them achieve aerial productivity in everyday operations:
The 12-megapixel camera has 2x optical and 3x digital zoom capability, allowing precise monitoring of dangerous, distant or difficult scenarios.
AirSense technology automatically alerts drone pilots of ADS-B signals from nearby airplanes and helicopters, providing an extra level of safety in congested airspace or complicated operations.
Data security for sensitive flight missions is built in, with password protection for onboard data storage, GPS timestamps for every recorded image, and Local Data Mode integration to stop all internet data transfer.
Mavic 2 Enterprise also features custom accessories to expand its capabilities in professional situations, including a powerful spotlight to illuminate nighttime operations; a loudspeaker to broadcast critical instructions and messages to anyone within earshot; and a bright beacon to make the drone visible to other operators and aircraft from miles away.
DJI demonstrated the Mavic 2 Enterprise for AirWorks 2018 attendees, and American Airlines, the world's largest airline, debuted a video showing how the drone can be used to perform an aircraft inspection in a hangar more safely, efficiently and quickly than with traditional means.
DJI is also expanding the functionality of its platform by making it easier for enterprises to collect, manage, share and protect drone data. New software packages recognize that the systems for operating drones and managing their data are just as important as drones themselves in providing value to the enterprise.
As drones become standard tools to increase aerial productivity, DJI's strategic partners have taken a proactive role in demonstrating how the DJI ecosystem gives them the tools and the platform to build custom drone operations. At AirWorks 2018, some of these leaders in aerial innovation showed how enterprises can adapt new technology to enhance their operations, and provided inspiration for other business, government, academic and nonprofit users to adopt that technology in their work.