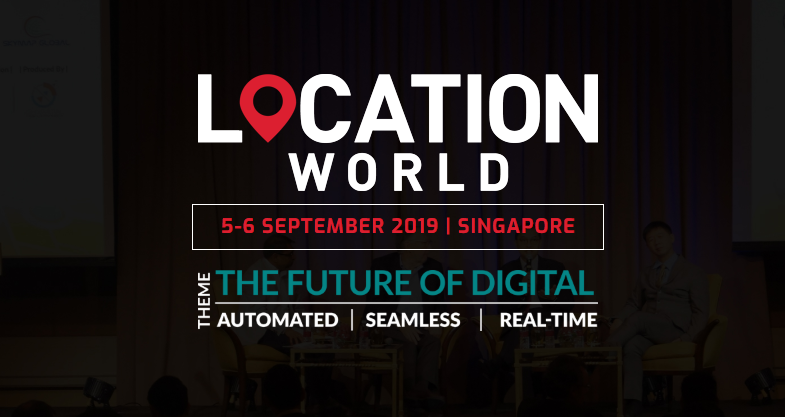 Analyse faster, discover hidden patterns and gain deeper insights – Quadrant's cutting-edge platform authenticates and interprets multiple complex datastreams into usable information that businesses can use to make decisions.
As a Bronze Sponsor at Location World 2019, Quadrant will be showcasing its innovation that integrates location intelligence, AI and blockchain technologies. The conference is scheduled from 5-6 September 2019 at Amara, Singapore.
Location World, organized in strategic partnership with Singapore Land Authority, aims to highlight the value of location technology in digital economy and its integration with emerging technologies such as AI, IoT, 5G, cloud, etc. The conference will focus on two major segments: Smart Cities and Business Enterprises (BFSI, advertising, logistics & supply chain, retail, etc).
"Our lives are set to be transformed by the emergence and growth of location data, touching almost everything we do" says Mike Davie, CEO and Founder of Quadrant, adding, "Location Data will allow our cities to get smarter, it will add depth and detail to customer behaviour analysis, it will allow newer and better solutions and innovations to emerge, and much more. Location World is the perfect forum for experts and players in this important field to get together to discuss trends and exciting new developments. Quadrant is at the forefront of this revolution and we look forward to joining our counterparts at this important event"
Anamika Das, Vice President, Outreach and Business Development, Geospatial Media and Communications quoted, "Quadrant has created an ecosystem that enables access to data that is traceable and mapped, which helps businesses to solve data challenges and drives innovation. Having Quadrant at Location World adds significance to the program as we strive to highlight impactful innovations that are shaping the location industry."
About Quadrant
Quadrant is a data and technology company that helps data professionals obtain and utilise high quality authentic mobile location data. Quadrant's mission is to bring trust and visibility into the data space. While data has the potential to greatly improve businesses and products, volume alone is not enough. Quadrant uses blockchain solution to move the industry forward by enabling big data users to solve big problems. What we do? Quadrant offers high-quality mobile location data to businesses. We are able to authenticate and interpret multiple complex datastreams into usable information businesses can use to make decisions. Quadrant is also a technical resource that data buyers leverage to understand their data.
About Location World
Geospatial Media and Communications is organizing Location World 2019 to explore the world of unification of disruptive technologies such as AI, IoT, Big Data and Location Intelligence (LI) which will drive the future.
The conference will feature renowned speakers and panel leaders from various fields like analytics, data visualization, geospatial analysis, and data sciences. Location World will be a platform to engage, educate, promote and share best practices of location technology. It's a gathering of BT (business technology) professionals from sectors like BFSI (banking, finance, services, and insurance), blockchain, cyber security, data privacy, advertising, retail, e-commerce, 3D printing, construction, real-estate, healthcare, supply-chain, etc.