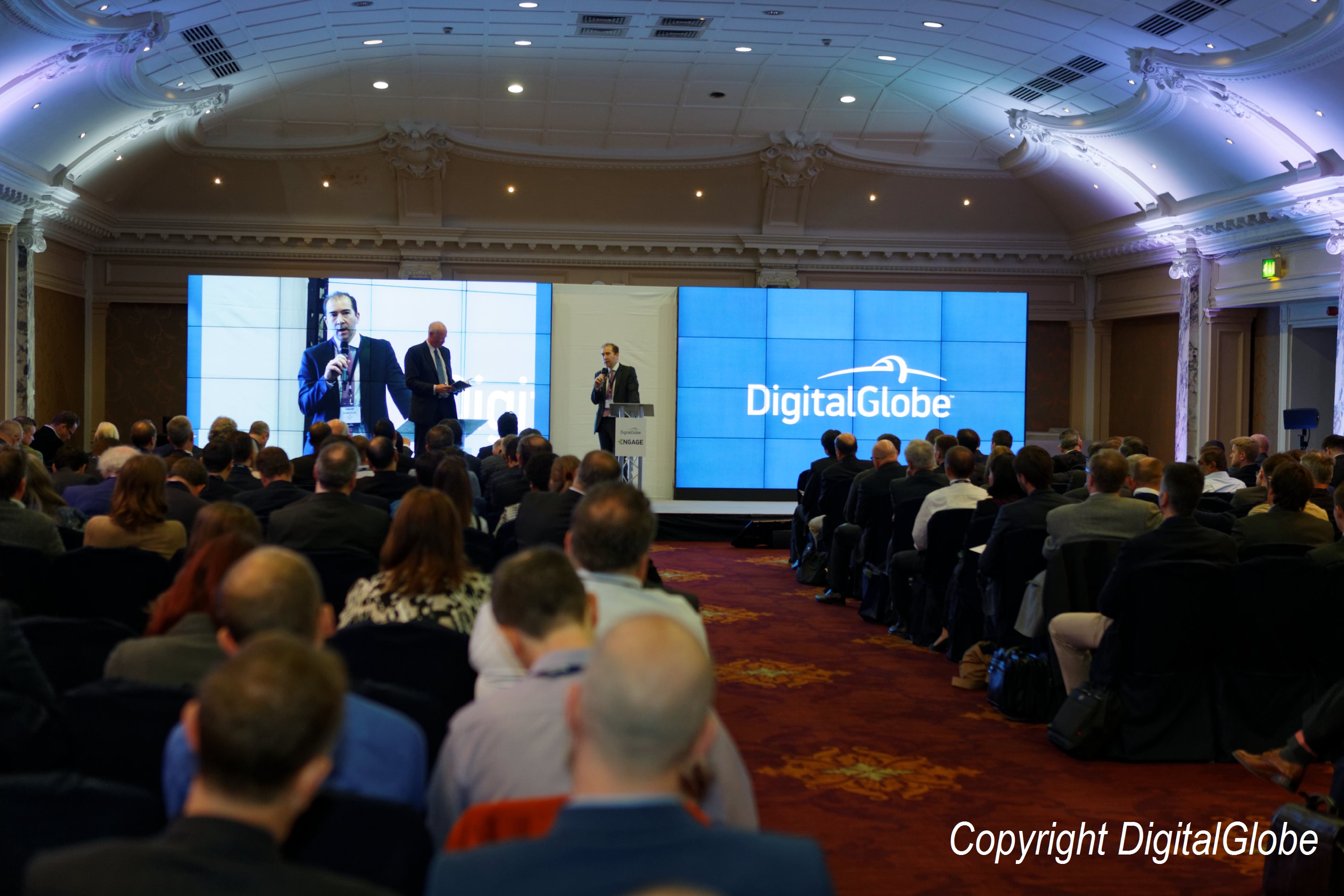 UK: The third edition of ENGAGE, an annual conference organized by DigitalGlobe, took place in London on 27-28 April 2016. The by-invitation-only conference gathers key players across the geospatial value chain discussing the importance of Earth observation data in regional programmes, environmental applications, as well as in defence and security. The latest advancements in 3D, platforms and data fusion also made up its strong agenda.
Opening the conference, John Kedar, Director of Strategic Relationships at Ordnance Survey, talked about the benefits of geospatial usage to national economy. Based on reports from various countries, geospatial has been contributing between 0.2% – 1.2% to national economies across the globe. Following up with more statistics, Pacome Revillion, CEO of Euroconsult, predicted the commercial EO data sales worldwide will touch $3.6 billion in 2024 from $1.6 billion in 2014. This, however, is still a deficit compared to the amount of investments being put into EO industry in the past years. With 180 satellites launched and waiting to be launched from 2015-2024, the next 5 years will be critical to see which initiatives are successful and how the market will evolve.
The conference also featured speakers from various user organisations including UN FAO, Mott MacDonald, Statistics South Africa, EU Satellite Center, and UK MOD; all presenting case studies on best geospatial practices in their respective domains. Demonstration area was filled by 20 business partners, showcasing the latest innovations in the market. Attended by over 200 geospatial professionals from Europe, Middle East and Africa, the conference has been successful in connecting business partners and users of DigitalGlobe in one interactive platform.
More information can be found at: https://engageemear.digitalglobe.com/
Source: Our correspondent