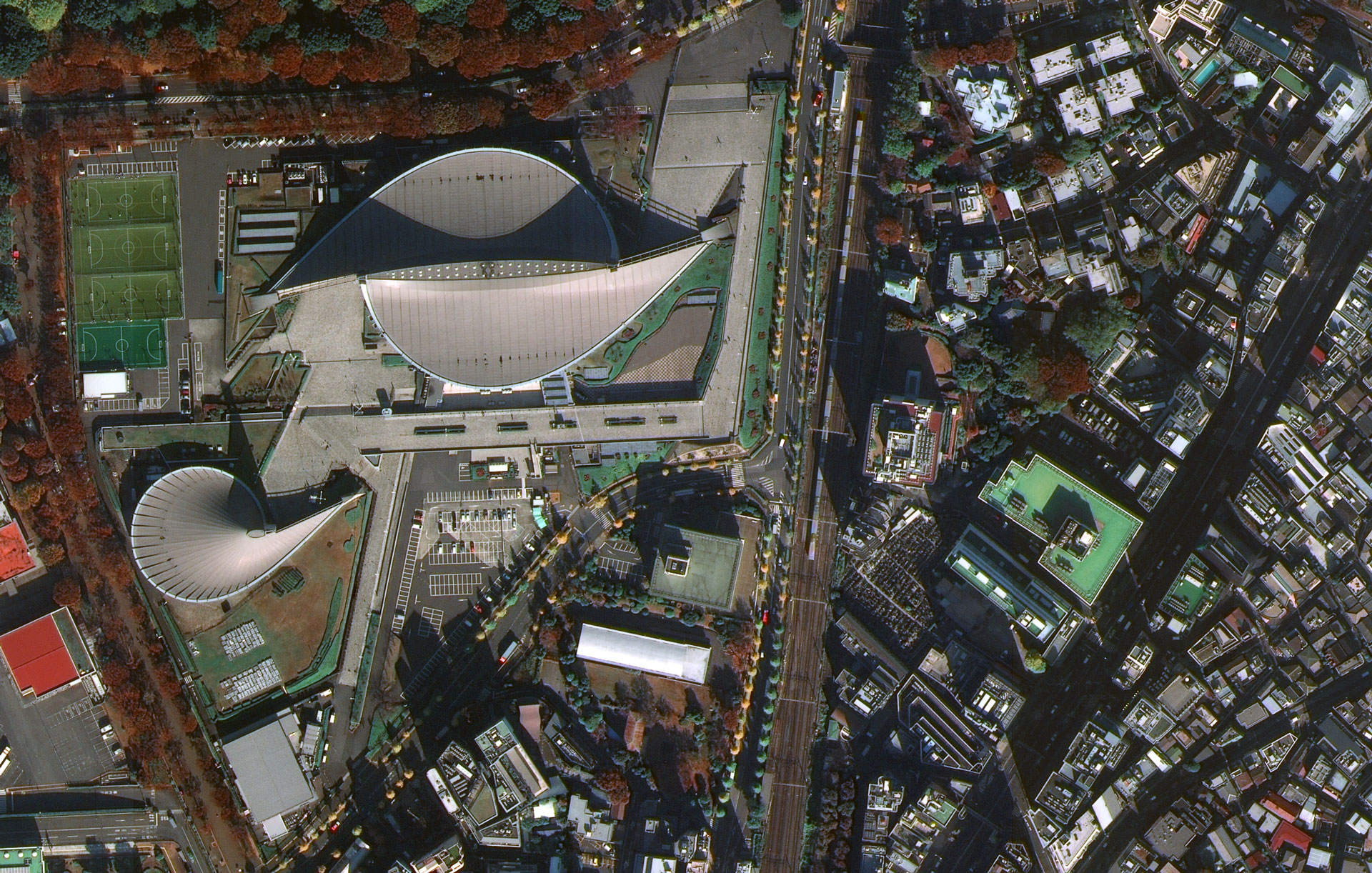 US: Colorado-based DigitalGlobe has released the first image from its recently launched WorldView-4 satellite. Captured on November 26, the image shows the Yoyogi National Gymnasium in Shibuya, Tokyo, and can be viewed and downloaded from the WorldView-4 microsite.
The successful launch on November 11, 2016 marked the culmination of months of planning, including unforeseen delays caused by the nearby Canyon Fire that impacted Vandenberg Air Force Base in California.
WorldView-4 is the fifth and most advanced satellite in DigitalGlobe's active, industry-leading constellation, and will more than double the company's capacity to collect the world's highest resolution commercial satellite images for its customers. The SpaceView 110TM camera aboard WorldView-4, and the satellite's primary payload, was developed by Melbourne, Florida-based Harris Corporation.
From an altitude of 617 kilometers, SpaceView is capable of collecting imagery with a panchromatic resolution of 31 centimeters and 1.24 meter multispectral resolution, meaning it will be able to distinguish data points just a foot apart.