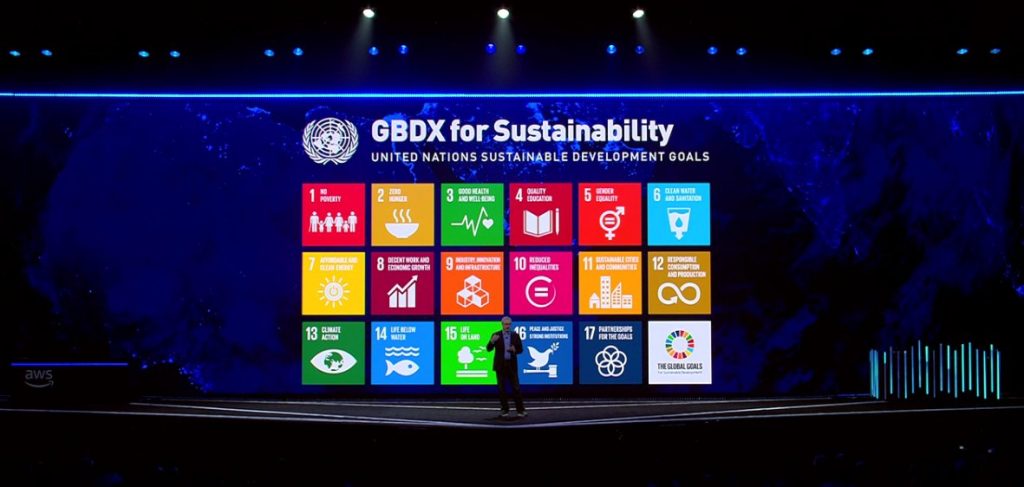 US: DigitalGlobe, with support from Amazon Web Services, has launched GBDX for Sustainability Challenge. It is opening up geospatial big data platform, GBDX, and its 100+ petabyte image library to accelerate innovation in support of the United Nations' Sustainable Development Goals. As part of the Challenge, DigitalGlobe is soliciting concept notes on how to leverage GBDX and high-resolution satellite imagery to solve some of the world's most challenging issues.
Judges from Gates Foundation, World Bank, World Economic Forum, USAID, and Digital Impact Alliance will review submissions and select which teams are awarded access to GBDX. These teams will then have two months' access to complete their projects before the winners will be selected.
Succesful submissions will be determined on the basis of whether or not they directly support the SDGs and contribute to open derivatives and open algorithms; is there an innovative use of machine learning and high-resolution imagery; and an assessment of the necessary skills and expertise to successfully deliver on their idea.
The submissions that will be successfully accepted will be granted access to DigitalGlobe's geospatial big data platform, GBDX, for two months to test their project concepts. Projects will be judged by the criteria above and winners will be announced on April 16th. Winners will have the opportunity to showcase their work at a World Bank hosted an event in Washington, DC.
The deadline to submit the ideas is January 12th. More information can be found on the Challenge website.