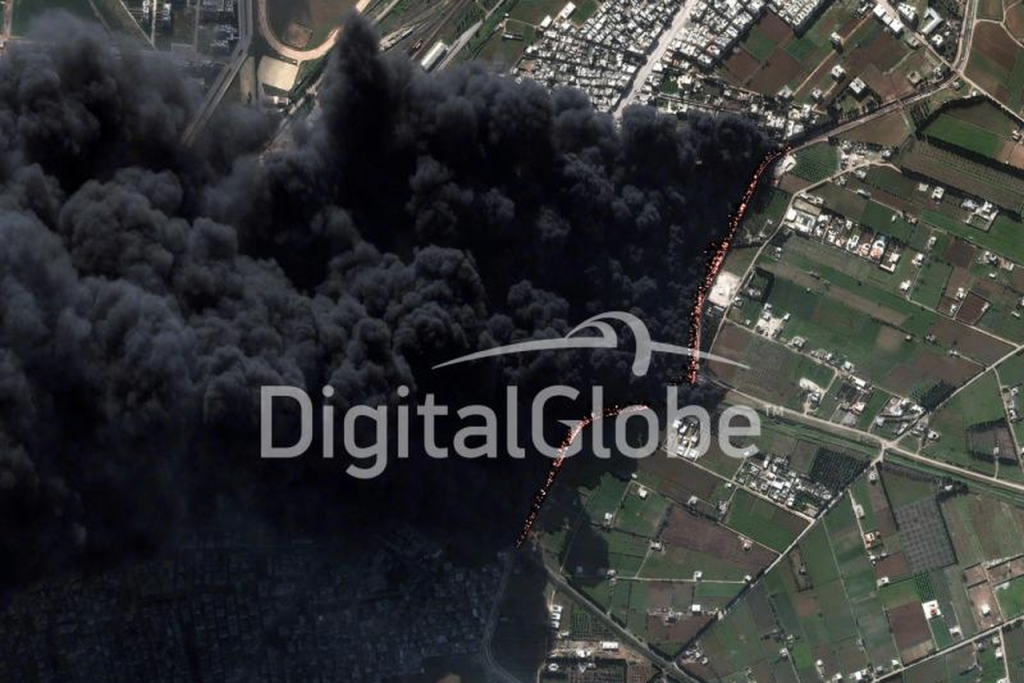 US: High-resolution earth imagery provider, DigitalGlobe has been awarded with an advanced analytics services contract by the U.S. Defense Intelligence Agency. The contract was given at a ceiling value of $55 million. After the news, DigitalGlobe's stock went up to 3.08% or $0.62 on Monday.
About 63,856 shares traded hands. DigitalGlobe has risen 21.90% since November 11, 2015 and is uptrending. It has outperformed by 22.08% the S&P500. DigitalGlobe provides earth-imagery products and services sourced from own satellite constellation and third-party providers to the United States and to others internationally.
The company offers customer-ready imagery products that are designed to enable customers to understand and analyze specific geographies of interest; analytic solutions to derive insights from imagery; on- and off-line distribution options that are designed to enable customers to access and integrate its imagery into their business operations and applications; and Direct Access Program that enables to directly task and receive imagery from its satellites within local and regional geographic boundaries of interest, as well as platform products, such as Geospatial Big Data and Spatial on Demand platforms for assembling content and large-scale analytical tools in a single environment.
Its products and services support users in various fields, including defense and intelligence, civil agencies, mapping and analysis, environmental monitoring, oil and gas exploration, infrastructure management, Internet portals, and navigation technology.
The company's principal customers include U.S. and foreign governments, LBS providers, and those in energy and other industry verticals. It sells its products and services through a combination of direct and indirect channels consisting of a network of resellers, strategic partners, direct enterprise sales, and Web services. The company was formerly known as EarthWatch, Incorporated and changed its name to DigitalGlobe, Inc. in August 2002. DigitalGlobe, Inc. was incorporated in 1993 and is headquartered in Westminster, Colorado.
Source: SWR