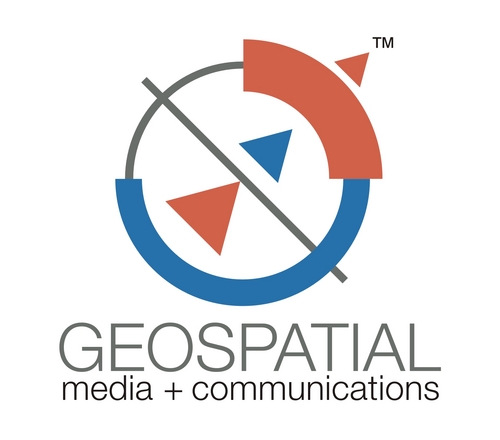 Noida, India & Westminster, CO, USA: Geospatial Media & Communications, a global media company, and DigitalGlobe, Inc. (NYSE:DGI), the global leader in earth imagery and information about our changing planet, have announced the release of a White Paper titled, "Transforming Our World: Geospatial Information – Key to Achieving the 2030 Agenda for Sustainable Development".
The United Nations announced the 2030 Agenda for Sustainable Development in September 2015 to reach the 'furthest behind first.' The 17 Sustainable Development Goals and the 169 associated targets promise to achieve sustainable development in its three dimensions – economic, social and environmental – in a balanced way.
The United Nations acknowledges the significance and the need for leveraging a wide range of data, including earth observation and geospatial data for measuring and monitoring the progress of the goals and targets set by the Agenda. The Agenda will conduct regular and inclusive reviews of progress achieved and it encourages nations to identify and create most suitable mechanisms to build on existing follow-up and review mechanisms.
"High resolution satellite imagery from DigitalGlobe enables developing nations to create a detailed baseline for the various Sustainable Development Goal metrics, allowing them to make critical decisions with confidence," said Kumar Navulur, DigitalGlobe's Senior Director of Strategic Business Development. "Our current constellation of satellites can also provide continuity of these rich datasets at global scale that allow for transparency and monitoring of progress toward these goals through 2027 and beyond."
White Paper Highlights:
The data divide between developed and least developed nations and the need to bridge the divide to achieve Sustainable Development Goals (SDGs)
Significance and application of earth observation and geospatial data for measuring and monitoring SDG progress
Need for quality geospatial data in time and space for achieving SDGs
Role of national mapping and national geospatial information agencies in integrating geospatial information into development agenda
Recommendations for streamlining and for effective use of geospatial information for achieving SDGs
How geospatial community can push the 'geospatial value proposition' envelope to governments and decision makers
The White Paper can be downloaded at: https://bit.ly/1SV1I0A
About Geospatial Media & Communications
Geospatial Media & Communications is a credible media company working globally to serve the stakeholders of geospatial community. It is committed to demonstrating the value and benefits of geospatial technology and information for governance, businesses and general public through its media, public relations, policy advocacy, commercial research, business development platforms.
About DigitalGlobe
DigitalGlobe is a leading provider of commercial high-resolution earth observation and advanced geospatial solutions that help decision makers better understand our changing planet in order to save lives, resources, and time. Sourced from the world's leading constellation, our imagery solutions deliver unmatched coverage and capacity to meet our customers' most demanding mission requirements. Each day customers in defense and intelligence, public safety, civil agencies, map making and analysis, environmental monitoring, oil and gas exploration, infrastructure management, navigation technology, and providers of location-based services depend on DigitalGlobe data, information, technology, and expertise to gain actionable insight.