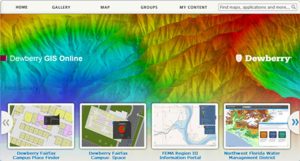 US: Virginia-based geospatial services provider, Dewberry has been selected by the Texas Department of Information Resources (DIR) to provide cost-effective, high-priority geographic data to state agencies and local governments. The data will be used in their geographic information systems (GIS).
According to the agreement, the offers allows govt bodies to select geospatial products, custom data, and services—including orthoimagery and lidar — at discounted prices. While Texas state agencies are required to use cooperative contracts, agencies from 35 other states holding Interlocal Cooperation Contracts (ICC) can also purchase these products and services.
"We're excited to offer our deep industry knowledge and innovative products to Texas public agencies," said Dewberry Senior Project Manager Elise MacPherson. "Our consulting team includes many of the most recognized and respected industry experts, and we look forward to helping customers integrate these tools into their daily processes."
Interested agencies and governments should search for "Texas DIR" at www.dewberry.com for more information. All potential tasks issued through the contract are facilitated by the Texas Natural Resources Information System (TNRIS).
Source: Dewberry