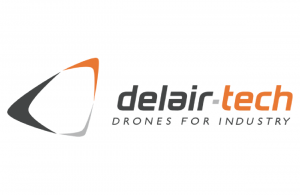 US: Delair has announced an agreement with Frontier Precision, a provider of UAV sales and support to commercial users in the Western United States. According to the agreement, Frontier Precision will operate Delair's first service centres on the ground in the US, as well as expand their representation of the Delair product line to include all of the company's products.
Delair has made strong inroads into the US market, with a line of commercial UAV platforms aimed at specific markets such as utilities, power, agriculture and farming, mining, construction, transportation and geospatial.
The company's solutions combine high-performance fixed-wing drones capable of multi-function, integrated payloads and long-range operations with sophisticated analytics capabilities that transform data collected into actionable business intelligence. Through the expanded agreement with Frontier Precision, customers will have a highly skilled service operation to assist with repair, maintenance, training and operational optimization. The services centres will be located in Bismarck, ND; Minneapolis, MN; Denver, CO; Anchorage, AK; and Honolulu, HI. They will offer certified repair and maintenance services, as well as online and phone support to Delair customers.
Frontier Precision will now also represent the complete line of Delair products, including its recently introduced DT26X LiDAR UAV that combines LiDAR sensing with a RGB camera on single platform.
The new Delair UX11 UAV, an innovative design ideally suited for large-area mapping with centimetre-level precision and optional PPK for survey-grade results.