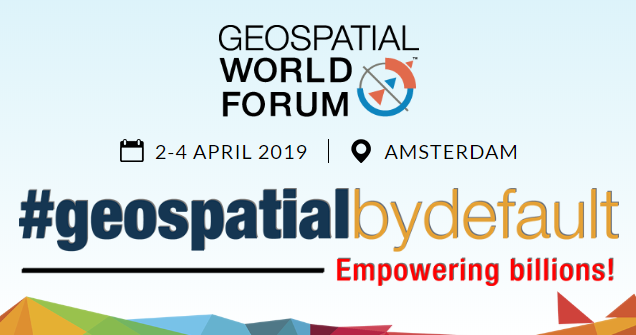 Amsterdam: Geospatial Media and Communications is pleased to introduce Cyient as the Co-Sponsor for Geospatial World Forum 2019. The event is to take place from 2-4 April 2019 in Taets Art & Event Park, Amsterdam.
Cyient provides engineering, manufacturing, geospatial, network, digital and operations management solutions to global industry leaders. Cyient leverages the power of digital technology and advanced analytics capabilities, along with their domain knowledge and technical expertise, to help clients solve complex business problems.
B.V.R. Mohan Reddy, Executive Chairman of Cyient will address the audience at the conference in the plenary panel on Collaborative Workflows and Business Models – Future of Digital Engineering for AEC Market.
John Renard, President of Utilities and Geospatial, and President of EMEA, Cyient says, "We look forward to strengthening our Geospatial presence and relationships at Geospatial World Forum this year. Our continued support for this leading industry event has ensured our place amongst the top Geospatial solutions providers globally."
"Cyient's digital technology and advanced analytics capabilities have made a great impact in the geospatial industry, especially in the navigational data generation and location-based services applications. We're glad Geospatial World Forum continues to be the platform of choice for Cyient to connect with its geospatial user segment," says Anamika Das, Vice President, Outreach & Business Development at Geospatial Media and Communications.