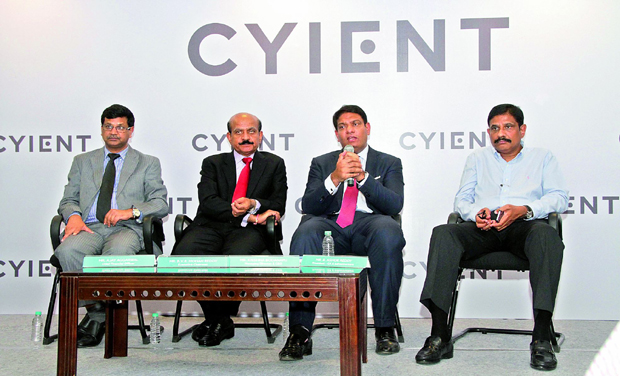 India: Cyient has released the last years Q3 results, starting from Oct to Dec 2017. The company announced the revenue of $152 million in its third quarter, which is the highest in the year so far. The company measured an 11.9% increase in revenue in this quarter. In terms of business growth, the company shows an increase of $139.9 million, which shows a growth of 4.2% in a Quarter-on-Quarter (QoQ) basis.
Commenting on the results, Mr. Krishna Bodanapu, MD & CEO, said, "The growth in our services business was driven by Utilities & Geospatial (U&G), Transportation, Industrial, Energy and Natural Resources (IENR) and Aerospace business units. The Design Led Manufacturing (DLM) business recorded a de-growth of 23.2% due to pushout of an order to Q4.Our operating margin for the quarter stood at 14.6%, an increase of 116 bps YoY & flat QoQ. The services OPM at 15.7% is lower by 51 bps QoQ and higher by 93 bps YoY."
This quarter Cyient has been awarded with the Golden Peacock Award for Risk Management under the IT category. The company has also received two prestigious Pratt & Whitney 2017 Awards, Supplier Innovation Award for the 5th year in row and the Higher Productivity Award for the 2nd year in a row. The company is expecting a double digit growth in its services business expecting a 20% growth in its DLM business.
The president & CFO of Cyient, Ajay Aggarwal said, "I am pleased to share that during Q3 FY18, we saw a well-rounded growth both across top line which grew 11.9% YoY and 1.3% QoQ despite headwind of furloughs, operating margin at 14.6% expanding 116 basis points YoY and flat sequentially despite   higher pay days in Q3 FY 18. The focus on operating profit has shown good results with 16.5% growth YoY."
The company's Q3 EBITDA stood at a robust ~67% culminating into a highest ever cash balance of $168 million. It completed the sale of IASI to Pratt & Whitney, which generated a net cash receipt of $9 million. In the previous quarter, the company declared an interim dividend of Rs. 4/ share.
Aggarwal added, "We continue to focus on organic and inorganic strategic investments. We expect the momentum to continue for the rest of FY18. We remain deeply focused on growth, improvement in operating margin, cash generation and thus maximizing value for our shareholders."