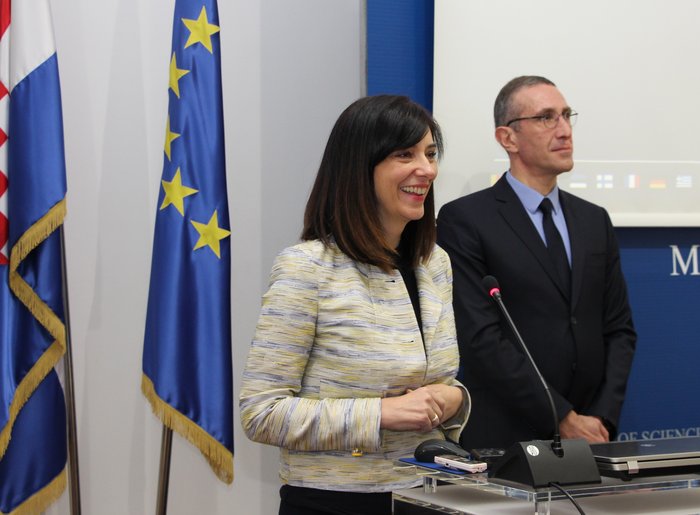 France: The Republic of Croatia signed a Cooperation Agreement with ESA on 19 February 2018. This agreement permits Croatia and ESA to create the framework for a concrete cooperation pertaining to ESA programmes and activities.
Blaženka Divjak, Croatian Minister of Science and Education, and Mr Frédéric Nordlund, Head of External Relations Department, on behalf of the ESA Director General, signed the agreement during an official ceremony in Zagreb, Croatia.
With this agreement, ESA has now established formal cooperation with all EU Member States that are not the member states of ESA. This cooperative step with Croatia will create new and truly valued concrete opportunities for both parties. Minister Divjak said: "We need to build synergies through this agreement between space science, research, education and industry."
The ESA Director General conducts a series of biannual meetings with representatives of the EU Member States that are not Member States of ESA. Croatia attended these meetings and, through this agreement, is given the opportunity to participate as observer in ESA Council meetings as well as that of its subordinate bodies.
Discussions between ESA and Croatia, represented by the Ministry of Science and Education, about a potential cooperation started in 2014. The first negotiation meeting took place in May 2015 in Zagreb. The government of Croatia has nominated the Ministry of Science and Education as ESA's counterpart for the implementation of this Cooperation Agreement.