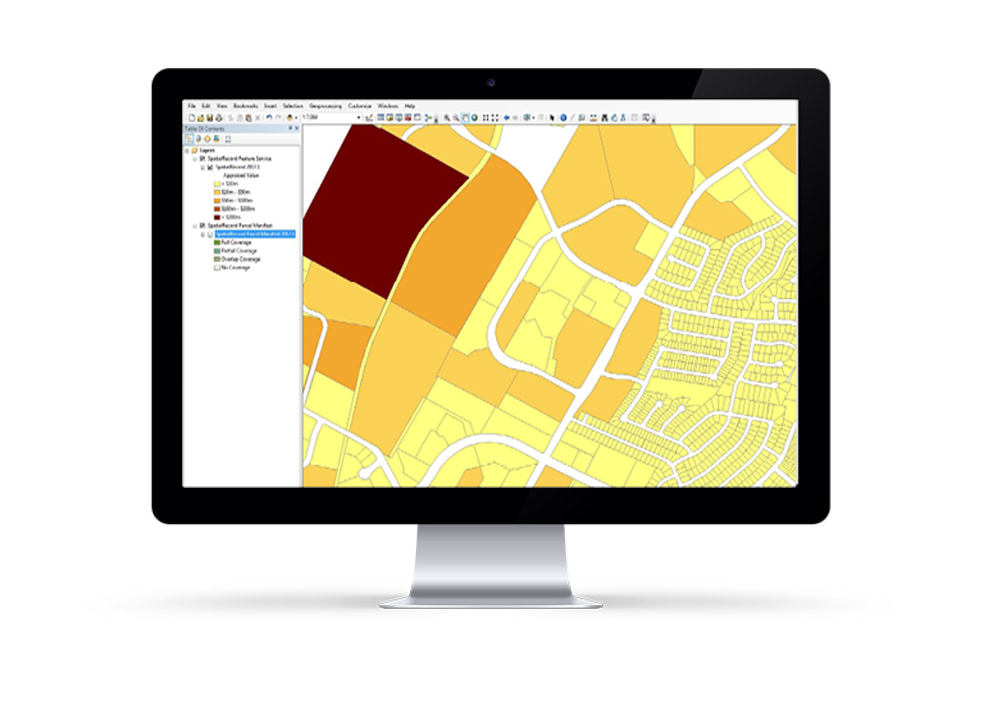 US: CoreLogic and Esri have announced the expanded availability of CoreLogic geospatial content within the Esri ArcGIS Marketplace. Esri users will have easy desktop and mobile app access to more than 200 CoreLogic proprietary parcel and property attributes through ArcGIS Online, ArcGIS Pro, and market-specific packages. Additionally, CoreLogic is currently providing its parcel boundaries content as a base map layer for the ArcGIS Living Atlas of the World (Living Atlas), Esri's public repository of spatial content.
With this expansion, users gain easier access to CoreLogic parcel and property content via ArcGIS Marketplace, as well as the ability to quickly and seamlessly integrate high-functioning content and map-based web apps into their workflows, even in the field. CoreLogic is currently the only U.S.-based GIS parcel and property content provider to have established products within ArcGIS Marketplace and Living Atlas.
"CoreLogic has worked diligently with Esri to blend our extensive and nationwide GIS content with its robust software," said Matt Karli, principal of product management at CoreLogic. "We recognize that combining our two companies' capabilities produces an incredibly valuable solution for users, so moving our content into ArcGIS Marketplace was the next logical step. The availability of our content and web apps in ArcGIS Marketplace allows us to engage new users so they can bring increased property and location insights to their analysis."
Features and benefits of this expanded content offering with Esri include:
Market-specific content packages and web apps for tablets and smartphones that enable mobile, in-the-field customers with quick, consumable access to industry leading parcel and property attribute data from CoreLogic.
Access to the CoreLogic web feature service directly through ArcGIS Online and ArcGIS Pro, or through RESTful web service access.
A "pay as you go" transaction-based service option, in addition to national, state or regional subscription options.
Access to CoreLogic parcel boundaries content in Living Atlas, available at no cost.
"Our users require extremely accurate geospatial data at the parcel level, and many of them are conducting analysis on site and need nationwide, dependable parcel attributes on-the-fly," said Sean Breyer, program manager for Esri ArcGIS Living Atlas of the World. "The expanded integration of CoreLogic content and web app services means tens of thousands of Esri users will have greater access to the most current and complete set of property attributes for use in real estate, retail, insurance, banking, utilities, energy and telecom markets—anywhere they are."