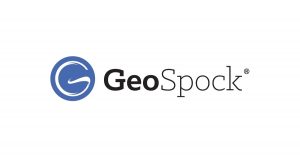 US: GeoSpock – the extreme-scale, data integration company that provides analytics, builds insight, and enables predictions across space and time – has announced its acceptance as a supplier on the Digital Marketplace in the G-Cloud Cloud Software framework, IoT category.
The Digital Marketplace is used by public sector organizations to source people and technology for digital projects – G-Cloud is comprised of around 25,000 cloud services. While public sector procurement cycles have previously been lengthy and complex, G-Cloud offers public sector buyers a quick and easy way to filter through categories to find the appropriate service to meet their needs. By joining G-Cloud, GeoSpock offers its location intelligence services to support government initiatives.
Richard Baker, CEO at GeoSpock, comments: "Our location intelligence engine allows business leaders and governmental bodies to focus on assessing outcomes and benefits as needed for their data demands. GeoSpock's acceptance as a supplier on the Digital Marketplace, allows these key stakeholders to focus on the task at hand, rather than the process of procurement."
GeoSpock provides a unique location intelligence platform that enables companies to access real-time data evaluation. Petabyte-level processing empowers decision makers to employ these insights to predict future scenarios. The data visualization company is fast establishing itself as the de facto processing engine at the heart of next-generation smart infrastructure – including smart cities and the Internet of Everything (IoE). The company is also powering future mobility applications, such as the management of autonomous vehicle fleets, by working with businesses across the automotive, telecoms, mobility, media, and retail sectors.
Baker continues: "This is an important step in smart city awareness and highlights the need for robust data infrastructure. Through G-Cloud, someone like Cambridge Smart City could use the procurement framework to buy our solution – which would provide an efficient, and effective smart city data backend."