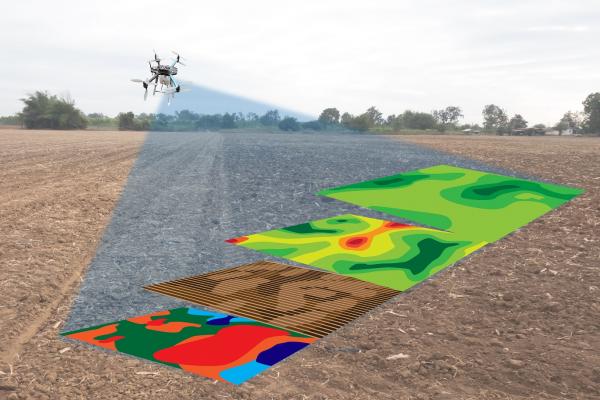 US: Cape, the leading cloud platform for drone telepresence and data management, today announced a partnership with ConnexiCore to provide end-to-end aerial telepresence and intelligence solutions for companies across industries, including public safety, oil and gas, construction, infrastructure, and insurance.
As part of the Cape reseller program, ConnexiCore customers can now fully leverage the Cape Aerial Telepresence platform. With access to real-time video streaming, customers gain accelerated turnaround time for video collection, as well as enhanced safety capabilities including the ability to define custom geofences, no-fly zones, minimum and maximum altitudes, and maximum speeds. Through the partnership, Cape customers gain access to ConnexiCore's turnkey drone services and solutions, including image and video analysis, surveying and mapping services to enable faster, more informed decisions.
"In business today, the ability to make informed decisions quickly is paramount to success," said Cape CEO, Chris Rittler. "We are excited to be partnering with ConnexiCore to help companies more quickly and safely capture the aerial intelligence needed to drive action and improvements, and ultimately maximize their drone investment."
"Across nearly every industry, drones unlock some of the most impactful data for driving critical efficiencies and improvements," said Frank Segarra, CEO, ConnexiCore. "We look forward to partnering with Cape to extend the impact of our services, and provide companies with one of the most comprehensive drone integration and intelligence offerings available today."
Cape's leadership in telecommunications was recently recognized when the company was selected to the "GSMA 100", a global innovation discovery initiative developed by GSMA to identify and advance the next generation of connectivity and digital services. Today, Cape technology is relied upon by enterprises and government organizations in markets around the world, including the U.S., Australia, Middle East, and Mexico. One of the longest-tenured companies in the commercial drone software space, Cape is one of the first and only companies in the U.S. to be awarded precedent-setting waivers under both Section 333 and Part 107 regulations, and has performed more than 100,000 flights.