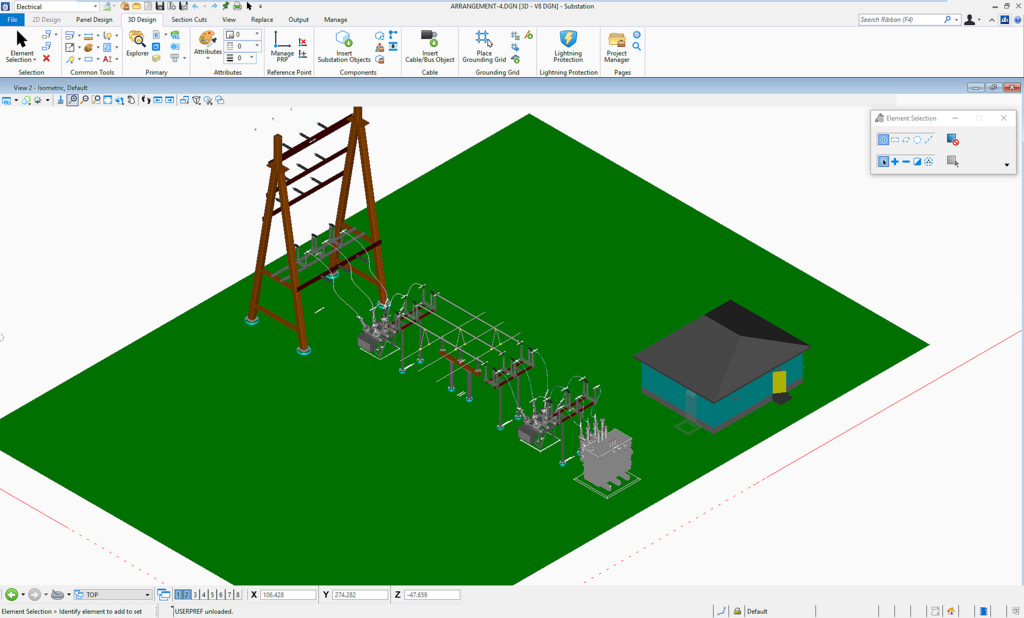 Singapore: Bentley Systems has announced the early access of Bentley Substation CONNECT Edition, substation design software that unifies electrical and physical design. The new release supports improved project collaboration and coordination and provides visibility into the project's progress and the quality of construction deliverable.
Bentley Substation CONNECT Edition provides users with the ability to:
Increase productivity through a unified, more efficient, and consistent user interface and workflow
Improve consistency and standards adherence across all participating disciplines and all project stakeholders through common worksets
Quickly perform highly accurate lightning protection calculations
Riaan Dippenaar, project engineer, Aurecon Cape Town, said, "Bentley Substation's design capabilities allow us to be proactive, accurate, innovative, and collaborative in a connected environment with our offices in South Africa and Australia."
Slavica Bozic, senior product manager, Bentley Systems, said, "Bentley Substation CONNECT Edition enables seamless, interdisciplinary collaboration, and information standardization and reuse. The redesigned user interface ensures seamless transition between 2D and 3D workflows and improves the user experience. The addition of CONNECT Advisor provides direct access to extensive training content from different sources and tailors it to specific learning objectives, ensuring rapid onboarding of new users and helping existing users use the software to its fullest potential."
The CONNECT Edition of Bentley Substation allows users to receive personalized support and learning recommendations directly within the design environment. Users gain better insights into product features, workflows, and best practices. The CONNECT Edition also provides users the ability to interact with product experts and discover live events.