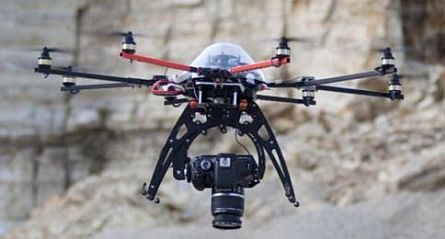 US: CompassFamily has introduced its CompassDrone to provide airframes, software, services and support to Geospatial Professionals for UAS remote sensing data collection. For industrial drone based Imagery, point cloud or IR data collection projects, CompassDrone can match the right airframe and software to get the results to meet your requirements.
A division of CompassTools, CompassDrone sells DJI, Trimble Navigation Limited and Swift Radioplanes airframes with the processing software to produce products to support the imagery professional. CompassDrone is the first Industrial dealer for DJI, the world's leading drone manufacture.
"It is not just about cool pictures," said Hayden Howard, Vice President, CompassData, "Geospatial Professionals need industrial grade tools to produce accurate high resolution solutions for their projects. CompassDrone is committed to providing the best solution for drone-based data collection."
New FAA Part 107 regulations released this week, empower organizations to use fixed-wing and rotary wing drones as an important tool to collect small and medium size areas of interest. Ideal for agriculture, mining, landfills, construction, tower inspection, golf course projects and more that require accurate images for design, planning, maintenance and volumetric determination.
CompassDrone will support your organization to operate within FAA regulations, purchase a complete bundle of airframe, software, training and services needed to make your next mapping project a success.
"It is the wild, wild west in the drone business today," says Mitch Tweedy, Product Manager at CompassDrone "Professional organizations are required to meet FAA standards for flights and need reliable equipment and processes that meet mission requirements and reduce potential liability."