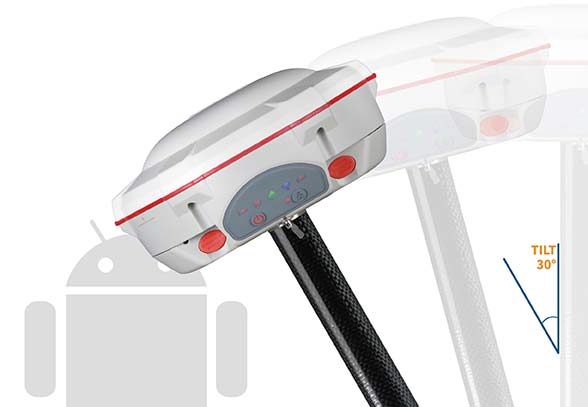 US: ComNav's new T300 Plus GNSS receiver includes full-constellation tracking capability, tilt compensation, 4G/Wi-Fi connection, 8-GB internal memory and an easy survey workflow with Android-based Survey Master Software. It is designed to make collecting accurate data easy and fast, whether done by a beginner or experienced professional surveyor.
As an upgrade of the T300, SinoGNSS T300 Plus combines a GNSS board, Bluetooth and adjustable TX/RX UHF, Wi-Fi and 4G modem into one rugged device. Its built-in 4G modem ensures the T300 Plus works with all kinds of CORS worldwide. Moreover, T300 Plus built-in tilt sensor supports maximum 30-degree pole tilt and keeps the compensation accuracy within 3 centimetres, and the user can check the electronic bubble on the controller for fast surveys in the field.
With two hot-swappable batteries, the T300 Plus helps to extend working hours, the company said. The battery LEDs flash when the battery runs low; they can be replaced or charged directly while in the T300 Plus through an external power connection.
ComNav Technology also provides the T300 Plus GNSS surveying system with the Android-based R500 data collector and Survey Master software, providing for powerful and straightforward survey workflow in the field.