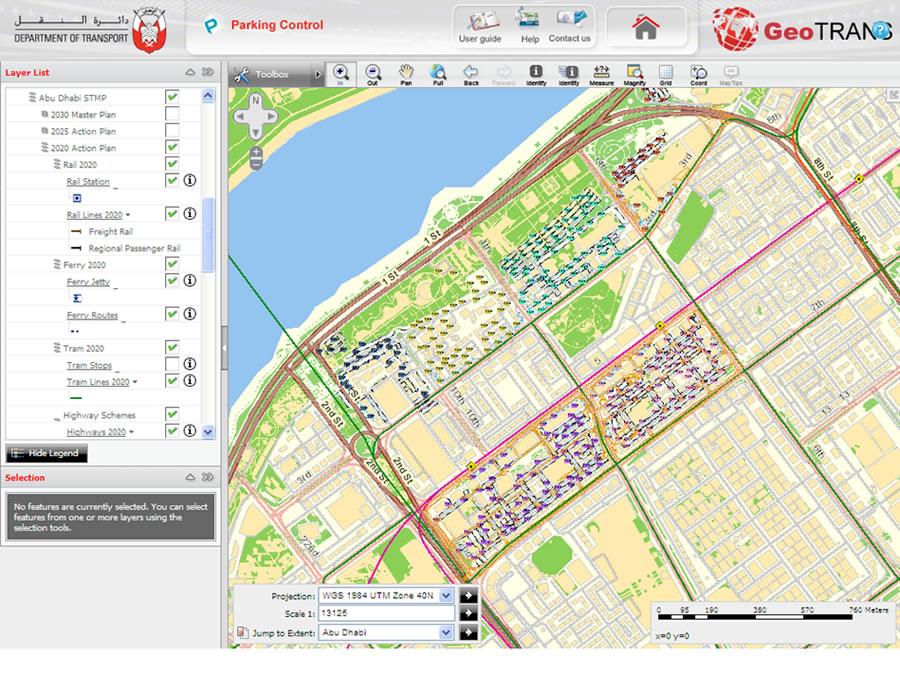 UAE: The Abu Dhabi City Municipality is planning to form the roads layout data standards using GIS. The vision is shared by both the Department of Municipal Affairs and Transport, and the Abu Dhabi City Municipality. The exercise is a part of upgrading services and expanding e-services in the Abu Dhabi city, on a regular basis.
The service also comes in line with a sustainable drive to meet development needs of customers, realise their aspirations, and achieve the highest customers satisfaction rating. An induction workshop was conducted to this effect in the Municipal Council Hall, at the municipality's headquarters in Abu Dhabi.
The workshop was attended by more than 80 representatives engaged in road and infrastructure projects, including engineers, draftsmen, contractors and consultants. The Municipality reviewed the data compilation mechanism and data submittal methods as per the new standards, in addition to the quality control tool designed to carry out the process of auditing and issuing reports to avoid errors.
The Municipality has called upon contractors and consultants to follow the roads data submittal process via the GIS during and the delivery and completion phases of road projects. Revising these standards is crucial as it will provide an asset database and make it easier for consultants and contractors to submit their executive layouts of network assets online, besides contributing to updating the municipal asset database in general.
This e-service will be a key addition and support the municipal procedures and operations related the roads data and layouts via precise methods that ensure more interaction with contractors and consultants. The new e-service would also contribute to enhancing public services and raising customer satisfaction with these services.
Source: Zawya