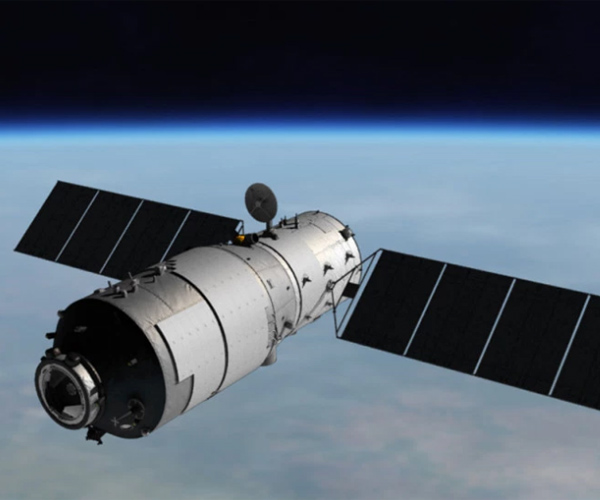 China: China's space station, Tiangong-1, is falling back to Earth out of control. The same was admitted by the space station's engineers at a news conference, who said that they believe most of the spacecraft will burn up as it returns next year. The Tiangong-1, which means "Heavenly Palace" in Mandarin, had been orbiting Earth since its launch in 2011 to test technologies the country will use for a planned space station it will launch in 2020s.
The Chinese are not involved in the consortium that operates the 440-ton International Space Station that is hovering some 250 miles above Earth.
"Based on our calculation and analysis, most parts of the space lab will burn up during falling," said Wu Ping, deputy director of China's Manned Space Engineering office, according to the state-run Xinhua news agency.
Wu stated that the country's space agency is monitoring Triangong-1 and will issue a warning if it threatens a satellite.
"Wu's statement seemed to confirm widespread suspicions that China had lost control of Tiangong-1, because if it was still functioning properly operators would be able to bring it down at a specific time and place or burn it up in the atmosphere," wrote a website. "As it stands, the orbital station is being closely monitored by Chinese authorities to see when and where it will fall."
The Tiangong-1 consists of three sections: the aft service module, a transition section and the habitable orbital module, all about 10 meters long. During its life the spaceship performed docking exercises and also contained Earth observation instrumentation and space environment detectors.
"Tiangong-1 has obtained a great deal of application and science data, which is valuable in mineral resources investigation, ocean and forest application, hydrologic and ecological environment monitoring, land use, urban thermal environment monitoring and emergency disaster control," said the China Manned Space Engineering office.