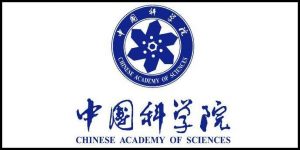 China: A team of Chinese scientists on Monday proposed an international scientific cooperation program for Earth observation (EO). The aim of this cooperation program is to support the Belt and Road Initiative. The proposal was put forward at an international symposium in Beijing that will go by as the "digital Silk Road" program.
The event was attended by over 300 Earth observation scholars and experts from more than 40 countries and regions along the Belt and Road, as well as international organizations such as UNESCO.
Guo Huadong, an academician of the Chinese Academy of Sciences (CAS), said space-based Earth observation technology will help enhance people's understanding of the Belt and Road in a faster, broader and more accurate way.
The "digital Silk Road" program will hopefully provide statistics and environmental information for the Belt and Road Initiative and support decision making, Guo said.
Fu Bojie, another CAS academician, expressed hopes that Earth observation technology may be used to promote research on natural resources in countries along the Belt and Road, paving the way for more bilateral and multilateral cooperation.
This "digital Silk Road" program will be scientific, open and cooperative and will welcome more countries, organizations and scholars to participate, according to Guo.
Source: China.org