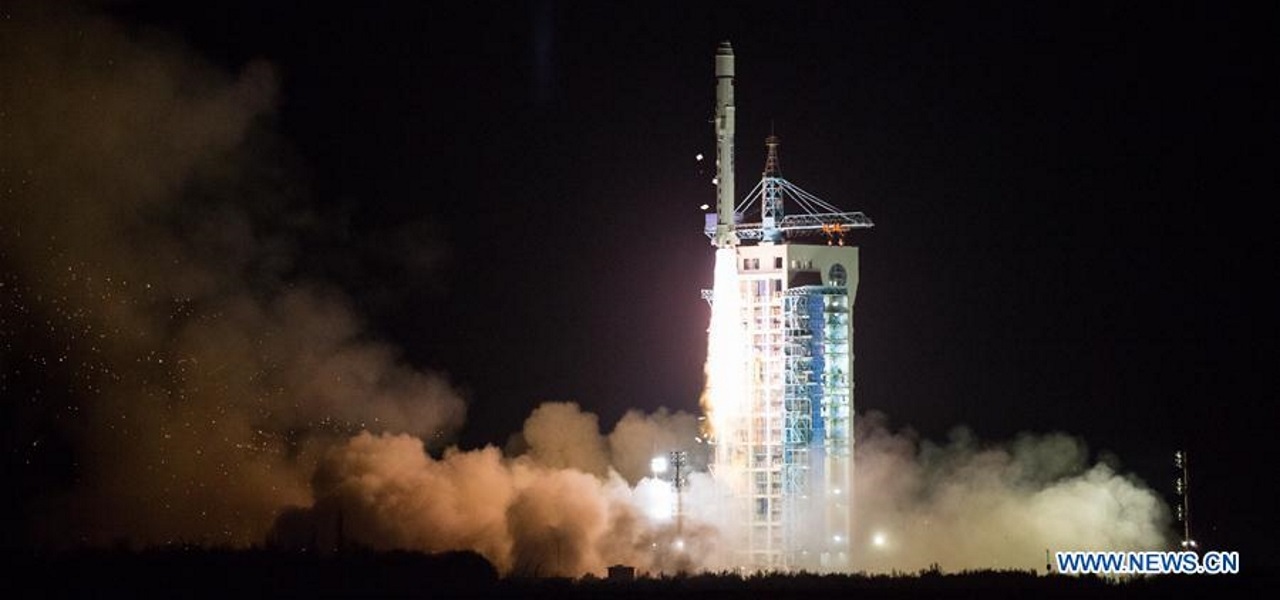 China: Dedicated to monitoring and detection of carbon dioxide on earth, China on Wednesday launched its first mission TanSat spacecraft in space.
The satellite lifted off atop a Long March 2D booster on Wednesday, Dec. 21, at 19:22 GMT (2:22 p.m. EST) from the Launch Area 4 at the Jiuquan Satellite Launch Centre, located in the Gobi Desert, Inner Mongolia.
The TanSat project was initiated in early 2011, targeting the end of 2015 as the original launch date. In March 2013, the Preliminary Design Review (PDR) of the mission was completed, and engineers began the electromechanical integration of particular parts of the satellite in mid-2014.
By the end of 2014, the spacecraft had passed the most important milestone during the phase of its development – the Critical Design Review (CDR).
With the major milestone completed, TanSat was ready for the last crucial inspection – the Satellite Readiness Review (SRR) before the mission could enter the final phase of pre-launch preparations.
SRR was conducted in April 2016 and, at that time, the launch was scheduled for June 2016. However, the liftoff was soon postponed to August 2016 and finally to Dec. 19. Chinese officials have not revealed what was behind the series of delays.
The mission entered the final stage of preparations in mid-November with the arrival of the Long March 2D rocket at Jiuquan. Last pre-launch activities included integration of the spacecraft with the launch vehicle, propellant-filling operations, and final checkouts of electrical systems.
After liftoff on Wednesday, the Long March 2D rocket completed a short 10-minute ride into orbit, releasing the satellite into space. During the first phase of the flight, the launch vehicle was powered by its first stage, making use of the YF-21C engine delivering 2,962 kN of thrust.
The first stage operated for nearly three minutes until it separated from the launch vehicle. Then the second stage, utilizing a YF-24C cluster engine, took control over the flight. It continued the mission for about seven minutes and completed its task when the spacecraft was deployed into space.