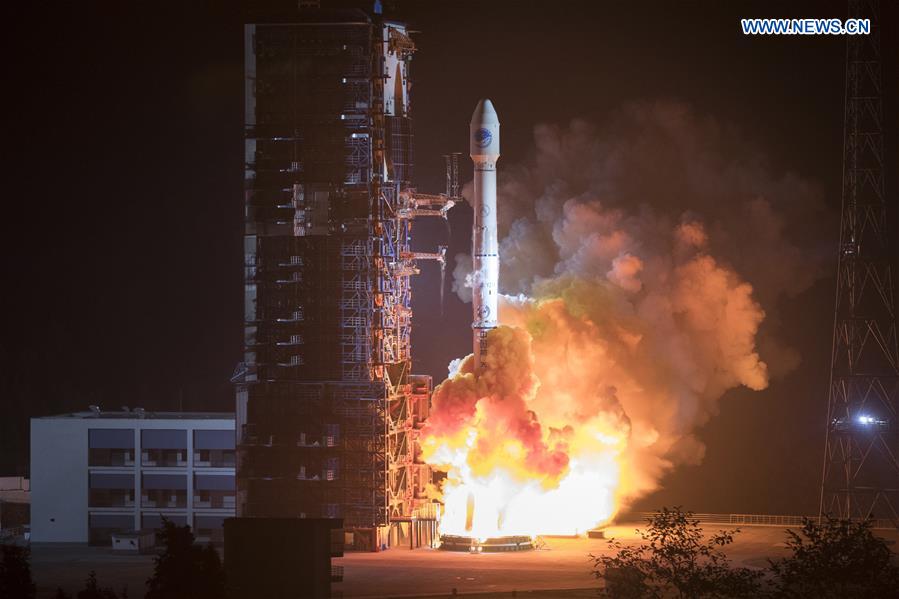 China: China has successfully launched its BeiDou navigation satellite (BDS) from the Xichang Satellite Launch Center in Sichuan Province and is the 46th BeiDou satellite of the BDS family. The satellite was launched aboard a Long March 3-B carrier rocket and sent to Geosynchronous Orbit (GEO). 
At present there are 18 BDS-3 satellites one GEO BDS-3 satellite, and two IGEO BDS-3 satellites. Once reaching the orbit, the satellite will work with other BDS-3 satellites to improve coverage and position accuracy.
Currently, China is planning to launch 10 more BeiDou satellites this year to stick to the 2020 deadline. Yang Changfeng, Chief Designer, BDS told InsideGNSS, "the positioning accuracy of the system reached 10 meters globally and five meters in the Asia-Pacific Region as the system started to provide global service at the end of last year." BeiDou has also been widely used around the world, including building construction in Kuwait, precision agriculture in Myanmar, land survey and mapping in Uganda, and warehousing and logistics in Thailand reports InsideGNSS.