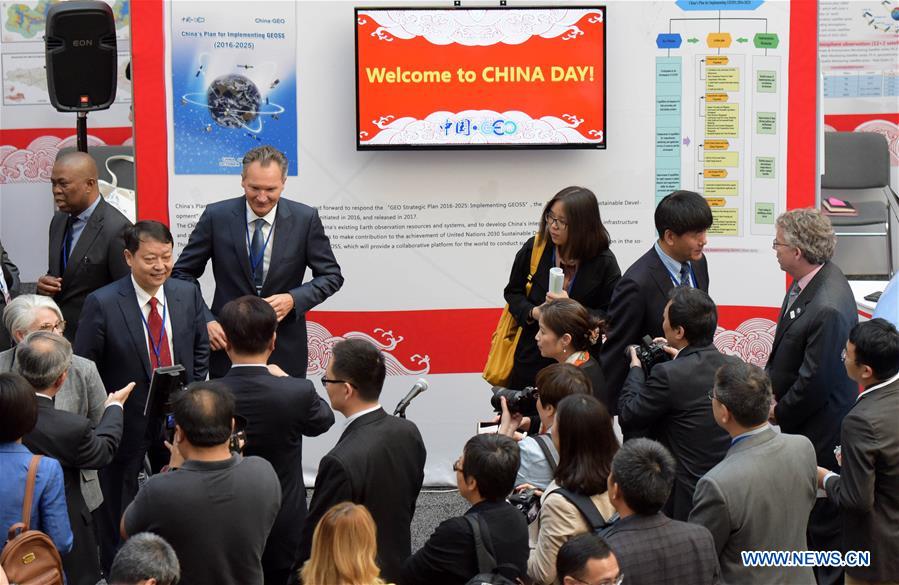 China: China will freely share data from its new-generation weather satellite Fengyun-4 and its first carbon monitoring satellite TanSat with the world, according to a Chinese news agency report.
The announcement was made by Yang Jun, director general of the National Satellite Meteorological Center, at the Group on Earth Observations (GEO) week 2017 in Washington, D.C.
Yang said, "These two satellites represent the latest outcomes of scientific and technological innovation in China, and also the contribution made by China to global meteorological disaster prevention and mitigation, climate change response and economic-social development".
He added, "In the future, we will continue to provide more and better satellite observational products for users worldwide".
FengYun-4, launched last December, was the first of China's second-generation weather satellites in geostationary orbit and also the country's first quantitative remote-sensing satellite in high orbit.
Yang said the testing of FengYun-4 platform and payloads has been completed recently, showing that the satellite is stable in operation with good performance.
"The China Meteorological Administration is in the process of testing FengYun-4's various products including cloud, atmosphere and surface conditions," he continued.
"FengYun-4 is scheduled to be put into use in early 2018, with its data and products being freely available to international users," he said.
TanSat, also launched last December, was China's first satellite to monitor greenhouse gas emissions, which Yang said was "of great importance to a full understanding of the global carbon cycle process and its impact on global climate change."
The Chinese official said that the satellite's in-orbit test has also been completed and that all performance indicators met the design requirements, with the precision of carbon concentration monitoring being below four ppm (parts per million).
"We have developed a carbon satellite data sharing policy, and level 1A, 1B, 2 and 3 data will be open to users worldwide freely," he said, referring to data that have been processed and relevant products.
Yang added that data and products from TanSat will be released through Fengyun satellite data center website and national integrated Earth observation data sharing platform in quasi real-time.
"We have a key carbon initiative and we would love to see China more engaged in that," Barbara Ryan, secretariat director of GEO, an intergovernmental organization, told reporters at the event.