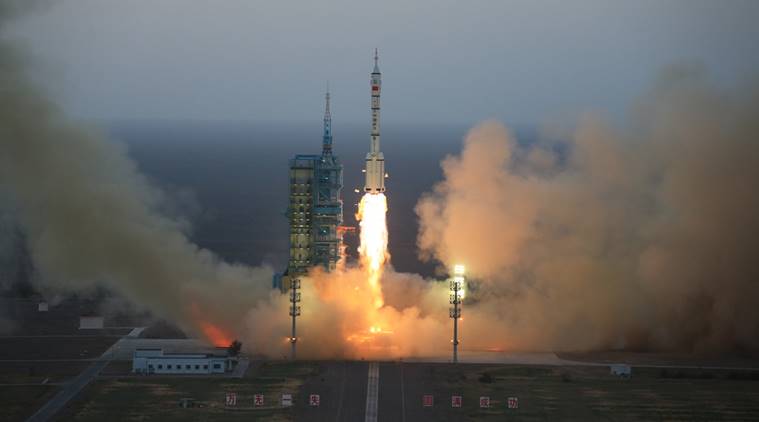 China: China on Wednesday successfully launched a pair of high-resolution remote sensing satellites to get commercial images. The satellites were launched from the first Long March 2D from Taiyuan Satellite Launch Center, the state-run Xinhua news agency reported.
The pair is the first new civilian multi-sensor commercial remote sensing satellite constellation for China. The launch took place at 03:23 UTC on December 28 from the LC9 launch complex. Also known as SuperView-1, the Gaojing-1 is a satellite constellation for civilian remote sensing use that will be operated by the Siwei Star Co. Ltd., Beijing.
Siwei Star is the owner and operator of the constellation. It is held by China Siwei Surveying and Mapping Technology, the subsidiary of China Aerospace and Technology Corporation. Beijing Space View Technology acts as the exclusive global distributor of the satellite data.
The constellation will comprise four satellites orbiting in the same orbital plane and at an altitude of 500 km. The satellites will provide imagery with 0.5 m panchromatic resolution and 2 m multispectral resolution with a swath width of 12 km.
The satellites will operate with multiple collection modes including long strip, multiple strips collect, multiple point targets collect and stereo imaging. The maximum single scene can be 60 km × 70 km.
By the year 2022, the full constellation will be completed, comprising of 16+4+4+X multi-sensor commercial high-resolution satellite constellation with strong capability to provide data and services to clients across the world.
The full constellation will have 16 optical satellites with 0.5 resolution, 4 satellites with resolution better than 0.5, 4 VHR X-band SAR satellites and multiple micro video and hyperspectral satellites. The SuperView-1 constellation works in multiple modes, such as imaging at nadir, rolling imaging, long strip, multiple strips collect, multiple point targets collect and stereo imaging.
The multiple strips collect is able to realize high-resolution surveying and mapping with large swath width, and the stereo imaging mode will bring large opportunities for EDM production. The SuperView services will be totally commercial and will customize data collection services and develop derived products based on marketing demands.
The Gaojing-1 satellites are based on the CAST3000B satellite platform. Together with the two Gaojing satellites, the Long March-2D orbited the small BY70-1 satellite. BY70-1 is a CubeSat-2U project led by China Center for Aerospace Science and Technology International Communications for school education and amateur radio.
The amateur radio station onboard will provide telecommand, telemetry and FM repeater functions. The spacecraft is 3 axis stabilized and has deployable solar panels. It will operate on a 530km circular SSO.