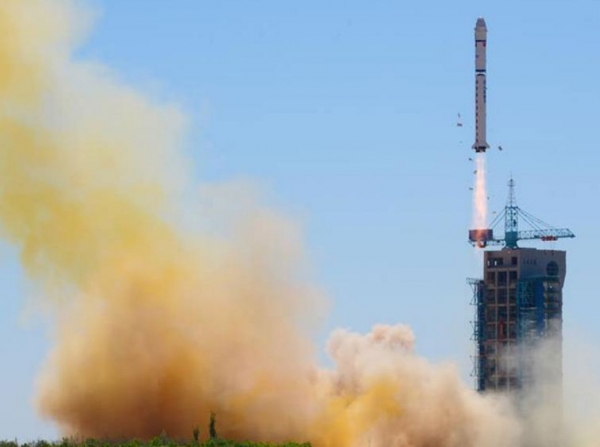 China: China on Sunday launched the Yaogan-30 remote sensing satellite, according to the Chinese Xinhua news agency. The satellite was launched at 10.43 am from Jiuquan Satellite Launch Centre in the Gobi desert.
The satellite will be used for experiments, land surveys, crop yield estimates and disaster relief. Yaogan-30 was carried by a Long March-2D rocket, the 227th mission for the Long March rocket family.
However, NASA and U.S. intelligence sources assert that Yaogan-30 is really an electro-optical observation satellite based on the military Jianbing-6 electro-optical satellite series. Satellites of this class are equipped with electronic intelligence (ELINT), electro-optical and synthetic aperture radar-sensing equipment to conduct military spying on a global scale.
The Jianbing-6 series to which Yaogan-30 belongs carry high resolution optical sensors that have a resolution of between one to three meters. They are placed in sun-synchronous orbits that provide favorable illumination for their spy missions.
Similar satellites were Yaogan-2 launched on May 25, 2007; Yaogan-4 launched on December 1, 2008; Yaogan-7 launched on December 9, 2009; Yaogan-11 launched on September 22, 2010 and Yaogan-24 launched on November 20, 2014. China launched the first Yaogan series satellite, Yaogan-1, in 2006.
Source: Statesman