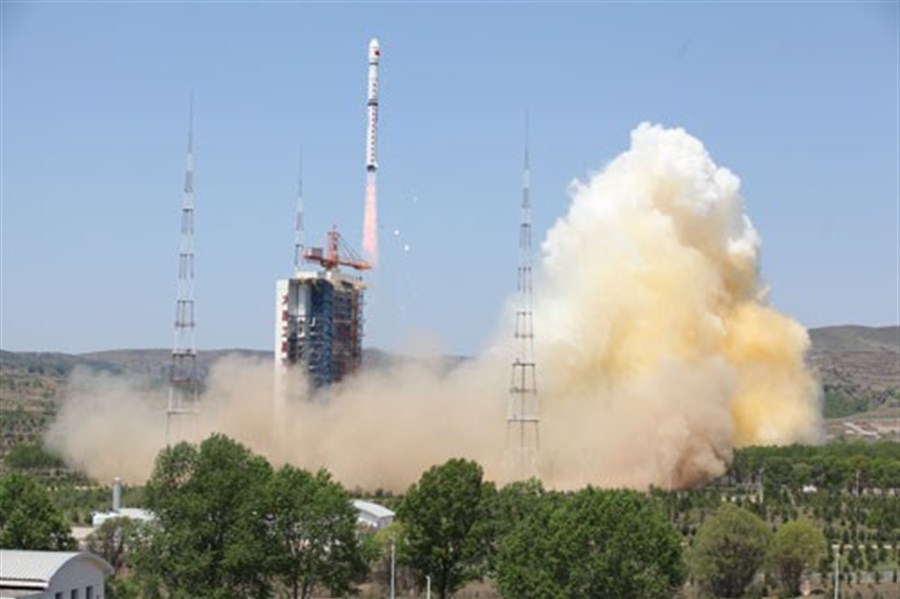 China: China has launched a high-resolution mapping satellite from the Taiyuan Satellite Launch Center in north China's Shanxi Province on Monday. The 2.7-ton Ziyuan III 02 satellite took off on the back of a Long March 4B rocket at 11:17am. It was the 228th mission flight by a Long March carrier rocket.
Ziyuan III 02 will be used in land resource surveys, natural disaster prevention, agricultural development, water resources management and urban planning. It is the second satellite in a remote-sensing mapping system China plans to build by 2030.
It will join its predecessor Ziyuan III 01, launched in 2012, in the same orbit to form a network and capture high-definition, 3D images and multispectral data. Cao Haiyi, chief designer of the Ziyuan III satellites, said the latest arrival will be able to collect 3D images of objects 2.5 meters or longer, and reduce deviation of vertical positioning to 1 meter using an onboard laser range finder.
Previously, Ziyuan III 01 could only resolve to about 4 meters in 3D imaging and 5 meters in vertical measurement. Together, the two Ziyuan III satellites boast a "revisit time," the time elapsed between observations of the same point on Earth, of around three days, down from five to six days when only Ziyuan III 01 was operating.
"Technical indicators of the Ziyuan III satellites are on par with their most advanced peers anywhere in the world," Cao said.
Li Mingde, deputy head of the National Administration of Surveying, Mapping and Geoinformation, said the Ziyuan III 01 satellite had already provided image data for more than 30 countries and regions.
"In terms of image resolution and accuracy, we are on the same level with commercial satellites of other countries, but we boast considerable advantage in terms of pricing and applicability," Li said.
The launch of the latest satellite is expected to make Ziyuan III even more competitive globally.
Source: Shanghai Daily