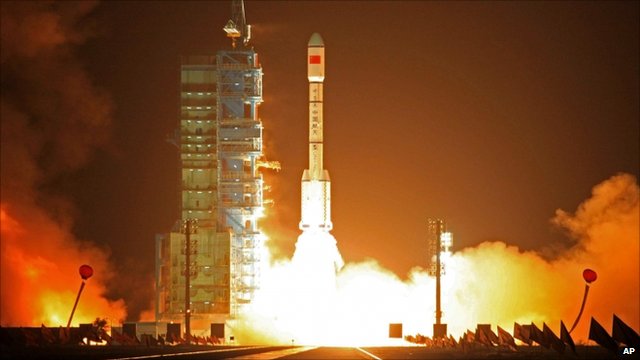 China: In 2018, China is expected to attempt more than 40 launches including the Long March 5 and lunar far side missions. The main space program contractor aims to launch 35 times, whereas the additional missions are planned by emerging commercial actors.
The ambitious target reflects multiple expanding space programs, a growing commercial space sector and a backlog from 2017. At a conference held on January 2, the China Aerospace Science and Technology Corporation (CASC) announced that its 2018 work model includes 35 launches, underlining the return to flight of the heavy-lift Long March 5 rocket, the Chang'e-4 lunar far side mission and launches of Beidou navigation satellites as the major activities.
In addition CASIC, a defense contractor, missile maker and sister company of CASC, will carry out a number of missions through its subsidiary EXPACE, including launching four Kuaizhou-1A rockets within one week and the maiden flight of the larger Kuaizhou-11.
Landspace Technology, a Beijing-based private aerospace company, is also expected to debut its LandSpace-1 solid propellant rocket this year. China aimed for around 30 launches in 2017, but two launch issues – notably the failure of the second Long March 5 rocket – halted activities for 89 days.
In 2016, China closed the year with 18 launches, including 16 launches from CASC. The Chang'e-4 mission will be the first attempt to soft-land on the far side of the Moon, and involves first sending a relay orbiter to a Lagrange point beyond the Moon, set to launch in May or June 2018.
The Chang'e-4 lander and rover, which was manufactured at the same time as the Chang'e-3 mission which put the Yutu (Jade Rabbit) rover on the Moon, is scheduled to launch around half a year later, in November or December.
The mission also includes a biology experiment involving a mini ecosystem containing silkworm eggs and potato seeds, pioneering astronomy tests, and involvement from Sweden, the Netherlands, Germany and Saudi Arabia.