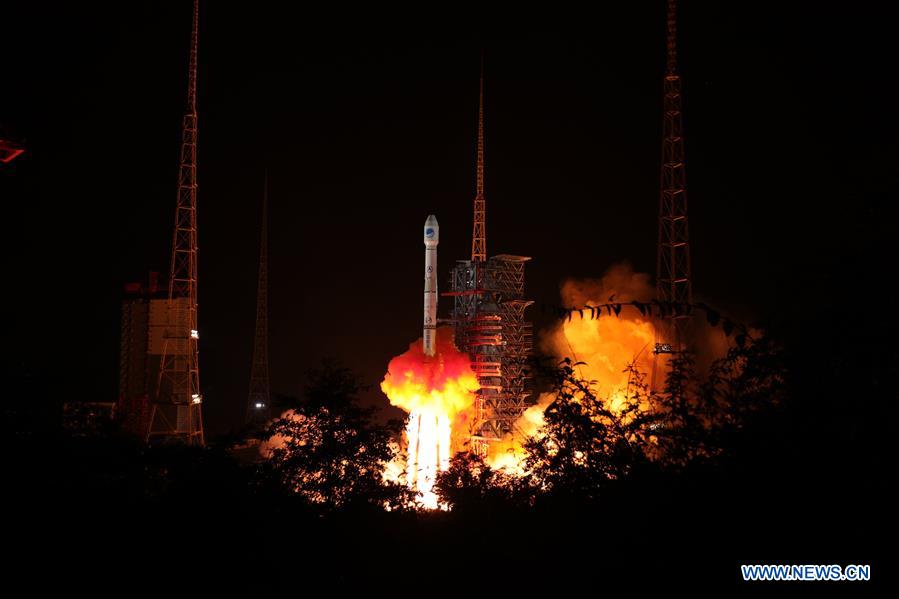 China: Chinese and Arab officials and experts have announced about building a "Space Silk Road" through closer cooperation on wider application of China's indigenously made BeiDou Navigation Satellite System (BDS) in the Middle East.
Speaking at the second China-Arab States BDS Cooperation Forum held in the Tunisian capital Tunis, the officials and experts agreed that increased application of the BDS in the region could elevate the China-Arab strategic cooperation to a higher level to benefit both sides.
"The BDS cooperation is the best example for the strategic cooperation between China and Arab states, as satellite navigation integrates many hi-tech areas, including telecommunication and space technologies," Slim Khalbous, Tunisian minister of higher education and scientific research, told the audience at the forum.
"This is an important opportunity for Tunisia, while the BDS cooperation also means the further upgrade of the China-Arab relations," the minister said, noting that Tunisia strongly supports its cooperation with China on the BDS application.
He hailed Tunisia's cooperation with China, suggesting that the two sides conduct more exchanges between universities and enterprises, and implement more projects on the BDS application to boost the bilateral ties.
Mohamed Ben Amor, secretary-general of Arab Information and Communication Technologies Organization (AICTO), said that the establishment of the China-Arab States BDS/GNNS Center in Tunis in 2018 was an important step in deepening the mutually beneficial China-Arab cooperation.
He pledged to boost the China-Arab cooperation on the application of satellite navigation technology, which has been widely used in land surveying, environmental monitoring, precision agriculture, disaster-reduction, and maritime transportation.
"Satellite navigation has provided many conveniences and benefits for us, and we are determined to push forward with our cooperation," Amor said in his speech at the opening ceremony.
Kamal Hassen Ali, assistant secretary general of the Arab League (AL) in charge of economic affairs, lauded China, which made important contribution to building the ancient Silk Road, for establishing an excellent mechanism for cooperation and exchanges with Arab states.
Under the theme of "Cooperation, Application and Service," this year's forum focused on increasing BDS application in the Middle East region.
"The size of our cooperation will grow bigger, as the China-Tunisia cooperation has borne many fruits, and it will achieve greater progress in other countries in the region too," Ali said.
Wang Zhaoyao, chairman of Chinese Satellite Navigation Committee, called for jointly building a China-Arab "Space Silk Road" which he said will help Arab states share more benefits from the China-made navigation satellite system.
He noted that the BDS has been already applied in many Middle Eastern countries, including Tunisia, Algeria, Kuwait and Sudan in areas such as precision agriculture, telecommunication, maritime monitoring and disaster relief.