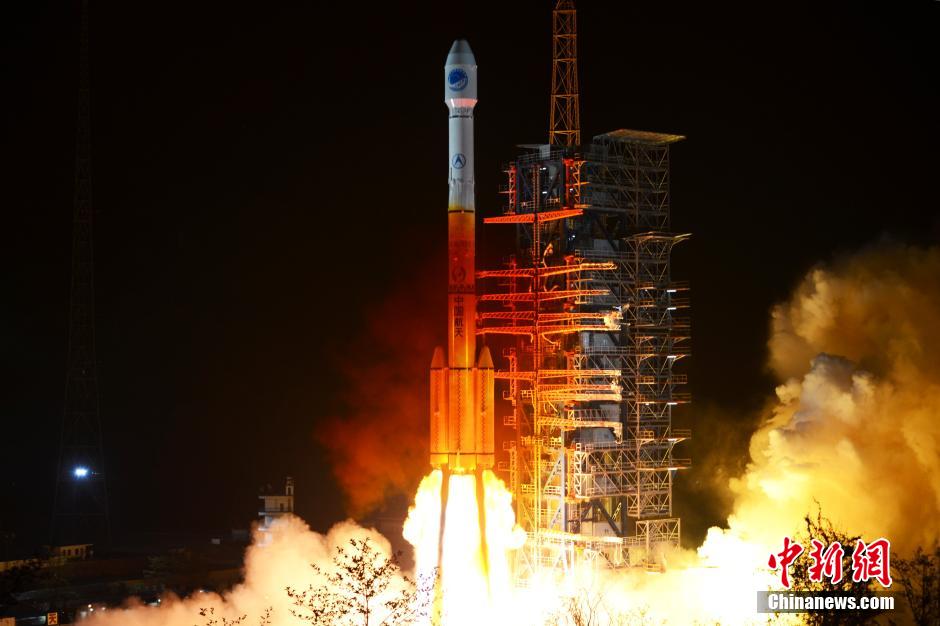 China: China added two more satellites to its Beidou navigation fleet on Sunday. The satellites were launched from a Long March 3B rocket from Xichang launch centre. The launch vehicle lifted off from Xichang in the hills of southwestern Sichuan Province at 11:45 UTC (19:45 Beijing time).
With no launch coverage, the first indications of liftoff came from Chinese social media channels, including amateur footage.
Launch success was confirmed by Chinese state media just over four hours after liftoff. The satellites – originally intended for launch in July – will become the 21st and 22nd operational satellites in the Beidou project, which when complete provide will provide China with its own global navigation and positioning satellite system.
This was the first launch for the Long March 3B since a partial failure of the rocket in June. The issue meant the Zhongxing-9A telecommunication satellite found itself in a much lower than intended orbit and needed to use its own propulsion – intended for station-keeping – to perform 10 orbit adjustments to reach its intended geostationary orbit at an altitude of 36,000 km above the equator. This reduced the satellite's lifetime from a designed 15 years to around just five years.
The failure of the second heavy-lift Long March 5 launch vehicle in July then brought a halt to all Chinese launches for nearly three months.
Having restarted space launches with of a trio of Yaogan-30 reconnaissance satellites in late September and a remote sensing satellite for Venezuela last month, China's space launch teams could see a hectic finish to the year.
Beidou is China's alternative to America's GPS, Russia's GLONASS and Europe's Galileo positioning and navigation satellite systems.
Named after the Chinese term for the 'plough' or 'Big Dipper' constellation, the project was formally started in 1994, some 20 years after GPS. It is claimed the newer system will far exceed the accuracy of GPS.