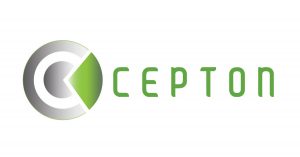 US: Cepton Technologies, a provider of 3D LiDAR solutions for automotive, industrial, and mapping applications, has announced that it will provide Koito Manufacturing Co, a leading global tier-one supplier of exterior automotive lighting, with its miniaturized LiDAR solution for autonomous driving.
The compact design of Cepton's high-performance LiDAR sensors enables direct integration into a vehicle's lighting system to take advantage of the latest autonomous driving technology without impacting its sleek design. With its innovative Micro-Motion Technology (MMTTM) platform, Cepton's LiDAR sensors enable vehicles to recognize and track objects from all four corners for a true 3D image of its surrounding environment.
Cepton's MMTTM LiDAR sensors feature advanced technology free of mechanical rotation and frictional wear, producing high-resolution imaging of a vehicle's surroundings to detect objects at a distance of up to 300 meters away. Cepton is continuing to innovate and evolve its low-power and high-resolution LiDAR technology for integration into automotive lighting systems.
As the No.1 tier-one automotive lighting supplier, Koito is looking for a variety of sensors to meet the growing demand for autonomous vehicles. Koito is interested in the potential of the miniaturized LiDAR solution developed by Cepton, and with the customized LiDAR shipment, Koito is pursuing verification of its functionality, performance and reliability.
"We are excited to bring advanced LiDAR technology to vehicles to improve safety and reliability," said Jun Pei, CEO and co-founder of Cepton. "With the verification of our LiDAR technology, we hope to advance the goals of Koito, a global leader within the automotive lighting industry producing over 20 percent of headlights globally and 60 percent of Japanese OEM vehicles."
Used widely in industrial markets including aerospace and construction, LiDAR technology has the potential to reshape the entire transportation industry and consumers' expectations about what a car can do. According to a market report1 by Yole Développement (Yole), the global automotive LiDAR market will "reach a market value of $5B by 2023 and $28B by 2032," which represents a tremendous opportunity for Cepton to bring its cutting-edge technology to automakers worldwide.