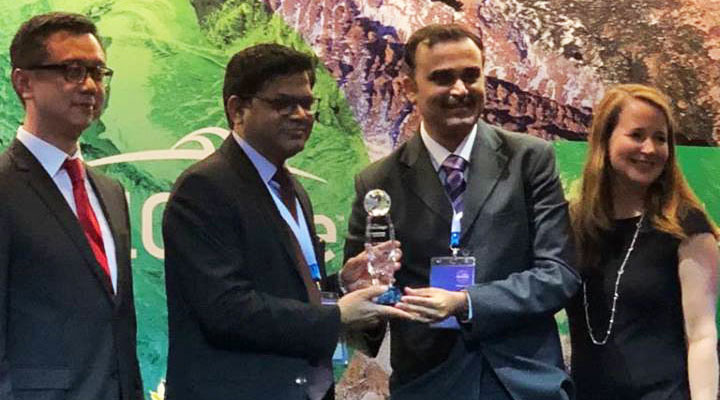 Ceinsys was awarded as "Partner Excellence Platinum Award" by Digital Globe at APAC-Engage in Malaysia.
Digital Globe APAC Engage 2018 is an event which presents with a unique opportunity to learn from some of the most innovative companies in our world today, network with an eclectic audience of over 250 attendees from APAC region, forge new business partnerships, identify new user requirements and help your organization succeed.
Ceinsys Tech leaders in Geospatial and Engineering Solutions bagged the most prestigious award i.e "Partner of The Year " for FY 2017 amongst the entire Asia-Pacific region. The event was held at Hotel Westin Kuala Lumpur ,Malaysia .
Ceinsys was also awarded Partner Excellence Platinum Award.