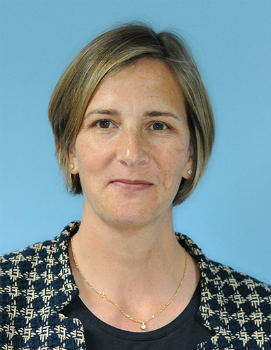 UK: Ordnance Survey (OS) has appointment Caroline Bellamy, as its new Chief Data Officer. A highly-experienced leader with 25 years' Data and Insight experience, Caroline is working in multiple sectors at senior levels and will join OS leaving Vodafone, where she'd been working since 2008 in various leadership roles in the UK and Germany.
While at Vodafone, Caroline's work included leading, defining and executing the transformation of Business Intelligence, Big Data and Analytics in the UK and Germany, and defining Global Blueprints. The first task of the OS Chief Data Officer will be to define and establish her role at OS. She will be responsible for ensuring OS data is optimised as a strategic asset by unlocking valuable insights for the Public Task and commercial value.
Caroline will also develop and implement an enterprise-wide data architecture and strategy to enhance OS's digital future and ensure the successful delivery of services and insights to its British and global customers.
Caroline, OS's first Chief Data Officer, says: "Data and information are my passion. OS is a globally respected brand and its data is an incredible strategic asset. After 225 years of excellence, serving the Government, business and communities, the organisation still has ambitions to do more and be better, which is an extremely attractive proposition. I'm delighted to now be a part of that and to have the opportunity to engage with OS's national and global partners and build upon OS's credentials as a global leader in geospatial and associated data."
OS Chief Executive, Nigel Clifford, says: "Caroline brings tremendous knowledge and experience to OS, and we're thrilled she has joined our team. OS data has always been of huge significance, but we are increasingly aware that with the transformative potential of digital technology our data is more important than ever. Caroline's understanding of data and technology and her record of accomplishment in creating a business mindset that can extract extra meaning and value from it will be invaluable to OS and our public and private customers. For OS this is an appointment that expands our expertise and underpins our relevance to government, business and communities."