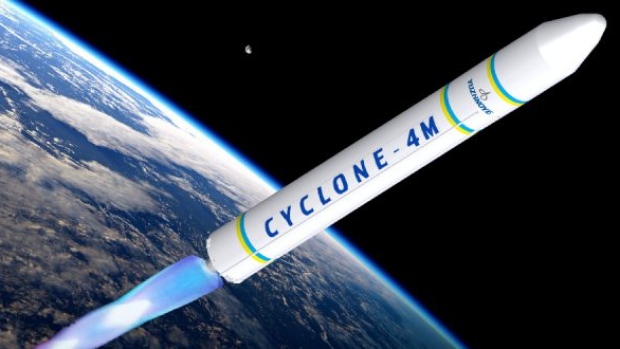 Canada: The developers of Canada's only commercial spaceport are hopeful that as many as a dozen rockets will lift off per year from a proposed site near Nova Scotia's eastern coast.
Supporters of the project assembled in a Halifax boardroom on Monday to plan the next steps, which will rely first on the province approving an environmental assessment plan early next year.
Stephen Matier, president of Maritime Launch Services, was optimistic after the meeting, saying the group is expecting to be building in May 2018.
"With a launch date of 2020, and 18 months of construction and six months of commissioning, you can see where we've got to get to groundbreaking. So this is an important and key time for us," said the executive, who is representative of a consortium of three U.S-based space firms.
The project doesn't intend to put humans into space, but is rather especially aimed at attracting corporations that want to put satellites into orbit for commercial purposes such as near-Earth imaging and global Internet broadband services.
"Why are we doing this? There's a huge market out there for satellites to get put into space and there's a real lack of launch capability to be able to do that," added Matier.
He said the first round of satellite launches his firm is aiming for begins in 2021 and 2022, and the initial goal for the company would be one to three launches a year, with a near-term goal of eight launches annually.
Maksym Degtiarov, a rocket design executive with Yuzhnoye State Design Office, was on hand for the news conference to say the Ukrainian company is prepared to ramp up its production of Cyclone-4M medium-lift rockets to supply the site.
"We expect it to happen up to 12 times a year. From six to 12 times a year," he said. Matier added the firm is capable of producing about one of the rockets every 29 days.
It is being anticipated the rocket will move over 20,000 meters through the sky within 105 seconds, with the public able to view the spectacle from vantage points at Little Dover, N.S., about eight kilometers south of Canso, said Matier.
Yuzhnoye State Design Office is the rocket design company that works under the State Space Agency of Ukraine but operates commercially. A second firm, Yuzhmash, is a manufacturing company and operates the same way and builds what Yuzhnoye designs.
The project is mostly a private-sector venture but will require the province's environmental approvals and further regulatory approvals for launching procedures.
Matier said his firm will want satellite launch customers to begin putting forward down payments by the beginning of next year for the preparation of their rockets and the launching costs.
"There's an 18-month schedule ahead of the launch date where they need to start making some of these down payments and that will accrue in an escrow (account) as we're moving forward," he explained.