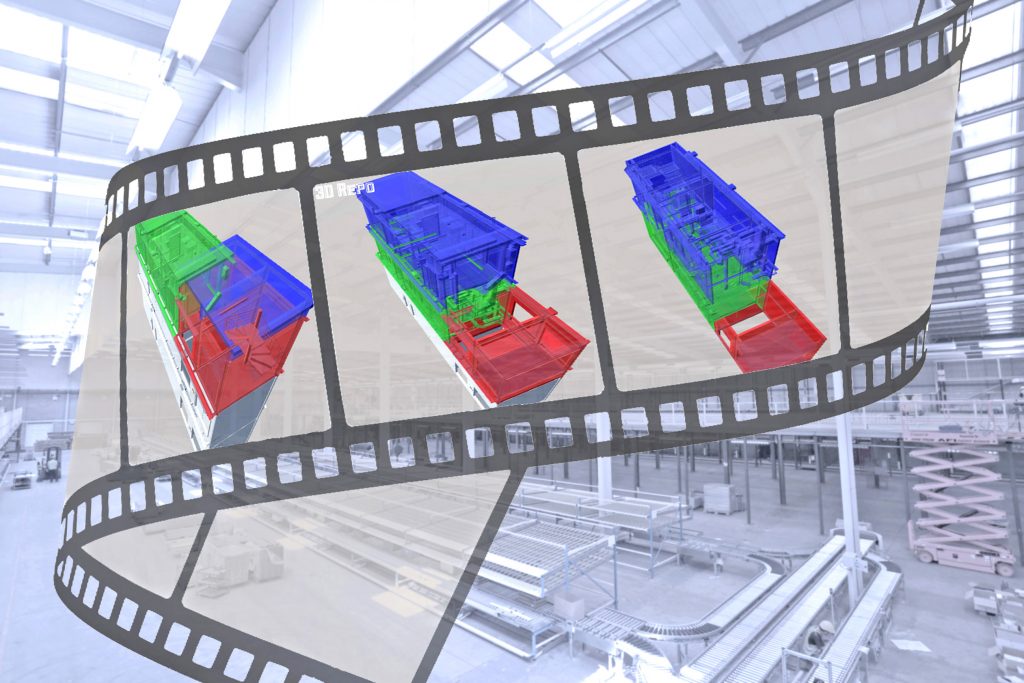 UK: Bryden Wood, an integrated design and operations consultancy for the built environment and 3D Repo, a BIM technology innovator, have launched a new platform for visualizing how construction projects change over time.
Using Virtual Reality (VR) technology and 3D Repo's database driven Digital Construction Platform, the new 4D sequence visualization tool gives users a new perspective on design and construction projects. Accessed using market leading VR headsets, such as Oculus Rift and HTC Vive, the outputs will improve collaboration between project stakeholders, facilitate decision making and allow for better communication at all stages of a project. This functionality, together with enhanced online collaboration and visualization features, is released as a Bryden Wood digital portal powered by 3D Repo.
4D modeling is a term used in the construction sector and refers to the fourth dimension of time, so a 4D schedule is a 3D model that includes the construction sequencing. This enables teams to analyze events on a timeline and visualize the steps required to complete tasks within the construction process.
"Once a design or construction project is underway, the sequence of construction steps required to assemble it is one of the most important factors to be considered," commented Phil Langley, Director of Digital Delivery at Bryden Wood. "As the saying goes, 'time is money' and, by providing an accessible, easy to use 4D VR solution, we can help save valuable time when it comes to sharing information for decision making."
Jozef Dobos, CEO of 3D Repo said, "By partnering with Bryden Wood to develop the 4D VR experience, we have played to the strengths of both parties. Bryden Wood understands the different stages of design and construction projects and how they develop over time, while we are experienced in developing the latest innovations, such as VR, to improve data sharing and analysis."
The 3D Repo-Bryden Wood digital solution builds on 3D Repo's cloud-based BIM platform that allows users to access, via the web, the latest 3D models and make real-time changes and informed decisions. Often described as an online knowledge base, the 3D Repo platform is different from other collaboration tools as it uses a component-based database – meaning that information is live, useful and accessible throughout the entire project lifecycle.
The use of sequencing within original authoring tools allows a timeline of models to be created, which can then be played back in VR. Multiple sequences can be applied to each model, allowing different scenarios and outcomes to be visualized. 3D Repo is also working on a number of improvements to the new 4D sequence visualization solution, including direct web access and integration with other planning/4D software.