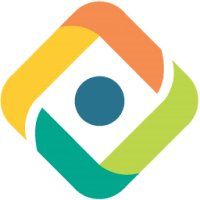 US: Boundless, the leader in open and scalable GIS, has announced that Boundless Exchange™, its geospatial content management system, is now available as an unlimited-user, managed service solution for state and local governments, enabling them to create and share maps across the organization without concerns about spiraling costs tied to software licenses and number of users.
 As the accumulation of data and imagery continues to accelerate, government agencies with limited resources are challenged to store and process geospatial data used to create, edit and share maps. In the case of unforeseen events or emergencies, agencies may need to use resources beyond their budgets in order to provide wider access to important information, often to the public.
 "Limited budgets and unknown costs are simply not compatible. Traditional subscription pricing models based on named or tiered users are both risky and unsustainable, and limits growth for organizations that need to budget for future years," said Anthony Calamito, chief geospatial officer at Boundless. "Our solution enables unlimited users with predictable pricing, enabling state and local governments to plan for current and future budget cycles. By allowing these agencies to know on day one what a year of Boundless Exchange will cost them, we are reducing the risk of under-budgeting and alleviating a severe industry-wide pain point."
 Boundless Exchange is a highly-configurable geospatial content management system designed to facilitate the cataloging, discovery and publishing of location-oriented content. The GIS portal is available as a managed offering in the cloud, providing lower operating costs, access to the latest cloud computing environments, simplified maintenance and on-demand scalability – all managed by Boundless.
 Boundless delivers innovative GIS solutions through a unique combination of technology, products, and expertise, giving enterprises deeper intelligence and insights into their location-based data. Boundless solutions are built on open GIS technology and APIs that generate actionable location intelligence across third-party apps, content services and plugins for enterprise applications.
 State and local governments such as the Louisiana Dept. of Health, NYC Dept. of Information Technology and Telecommunications (DoITT), Portland TriMet, MassGIS, Port of Seattle, San Jose Water and many others have embraced Boundless' open GIS technology to make daily critical decisions around emergency response, traffic and road conditions, environmental quality, disease outbreaks, utility distribution, park and public land management, permitting, property development and many other areas that directly affect residents and visitors.