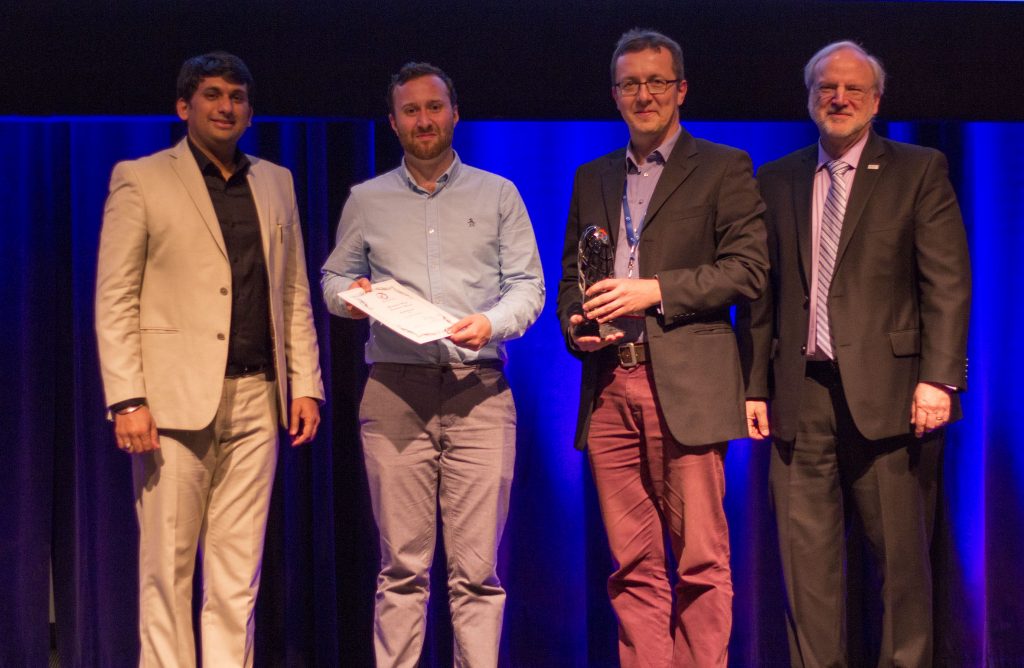 The Netherlands – Booking.com, the world leader in booking accommodations online, has won the Geospatial Excellence Award for its Travel Destination Database that is driven by geospatial technologies.
Each day, over 1,000,000 room nights are reserved on Booking.com. The Booking.com website and apps attract visitors from both the leisure and business sectors worldwide. It has implementation of geospatial capabilities across its business process and workflows empowering the travel/tourism industry.
On behalf of Booking.com, Christopher Osborne – Senior Product Owner and Antal Guszlev – Geo Data Specialist took the award.
Here is a video on how the spatial databases power Booking.com