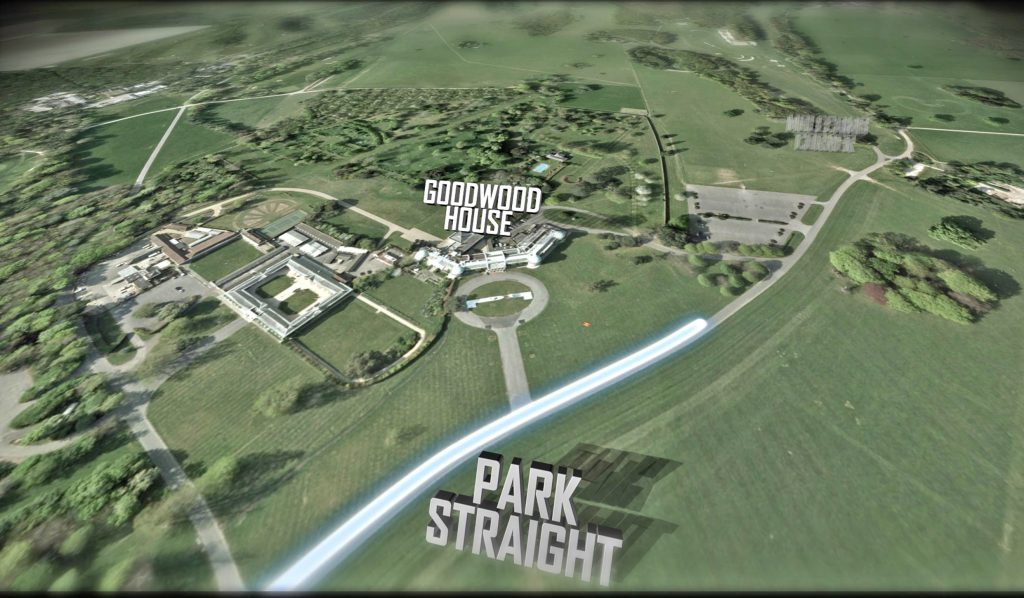 UK: Bluesky aerial imagery has provided the most iconic aspect of the UK's Goodwood Festival of Speed, for a film production. The film will be used as a backdrop to recreate the Goodwood Hill Climb. Created by broadcast company Cloudbass working with production company Aurora Media Worldwide, the Bluesky aerial imagery formed part of footage that was used on big screens during the event, on Sky Sports live broadcasts and for the ITV highlight shows.
Goodwood's Hill Climb, described by Juan Pablo Montoya as 'the narrowest, bumpiest, least grippy course I've ever driven' (but he 'loved it'), is the centrepiece of various events during the prestigious three-day festival.
Gareth Cooper, Graphics Producer at Cloudbass, who worked with the Bluesky images to create the broadcast content, commented, "Using the Bluesky images, we can create photorealistic map graphics that are then integrated with more traditional video footage from both inside and outside the vehicles. This gives viewers a real feel for the course, the vehicles and the experience as a whole."
"The combination of video and stills used across the available media channels, including big screens onsite, live Sky Sports coverage and post-produced highlight shows, is very powerful," added Aurora's Managing Director Lawrence Duffy. "It allows us to communicate the proximity of the track to the festival audience, the speed of the vehicles and the excitement of event."
The Goodwood Festival of Speed is an annual three-day event featuring historic motor vehicles. Held in the grounds of Goodwood House in West Sussex in late June or early July, the event regularly attracts in excess of 100,000 visitors, and has been described by Richard Branson as 'one of the most successful events to have been invented in the last fifty years' and 'a wonderful place to go'.