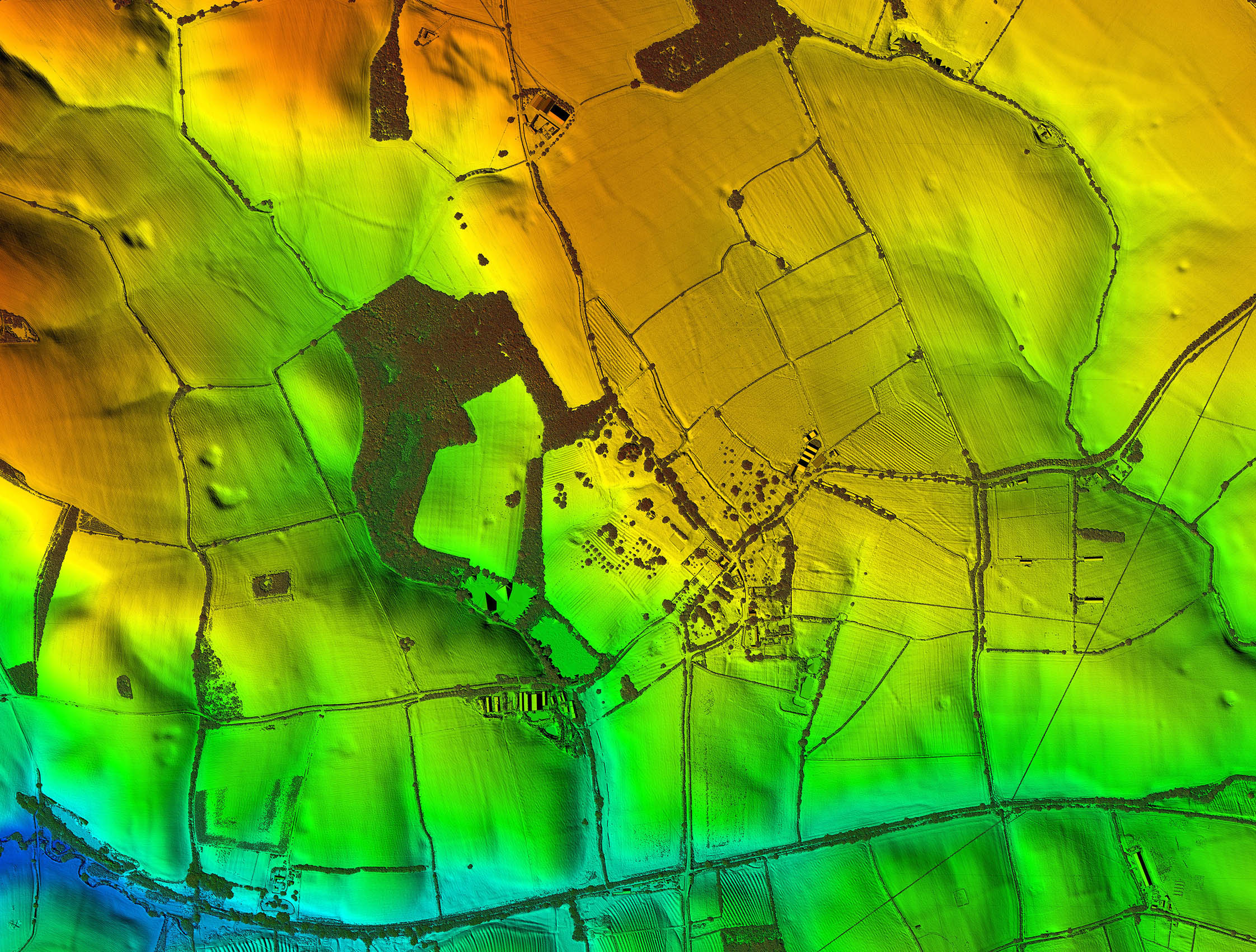 UK: Bluesky created 3D laser maps are helping the National Trust uncover secrets at the historic Canons Ashby estate in Northamptonshire, UK.
Working with specialist archaeological and heritage practice ArcHeritage, the National Trust commissioned aerial mapping company Bluesky to complete a LiDAR survey of an area of 690 hectares, around and including the estate.
From the millions of individual laser measurements collected, Bluesky created high resolution 3D models of the bare earth surface (Digital Terrain Model / DTM) and of its surface features, including building and trees, (Digital Surface Model / DSM).
Analysis of the Bluesky models has already uncovered evidence of more than 300 potential archaeological features within the survey area, whilst comparison with aerial photographs, dating back to the 1940s, is helping to identify more recent features and activities.
"The use of the Bluesky LiDAR data within such an important piece of historic landscape research gives a much better understanding of the site and its immediate environs, and is one of numerous studies that will help to inform conservation and interpretation at Canons Ashby," commented Anna Badcock, Director of ArcHeritage. "High quality LiDAR data, such as that supplied by Bluesky, has already led to some amazing discoveries at other National Trust landscapes, and we are confident that the data will add to and enrich the story of the Canons Ashby landscape."
Bluesky LiDAR data is also being used by ArcHeritage to create a Zone of Theoretical Visibility (ZTV); a computer generated tool that helps to identify the setting of Canons Ashby. The ZTV will help the National Trust understand the potential extent of views from Canons Ashby House, providing a useful tool for making decisions based on the visual impact of future landscape changes.