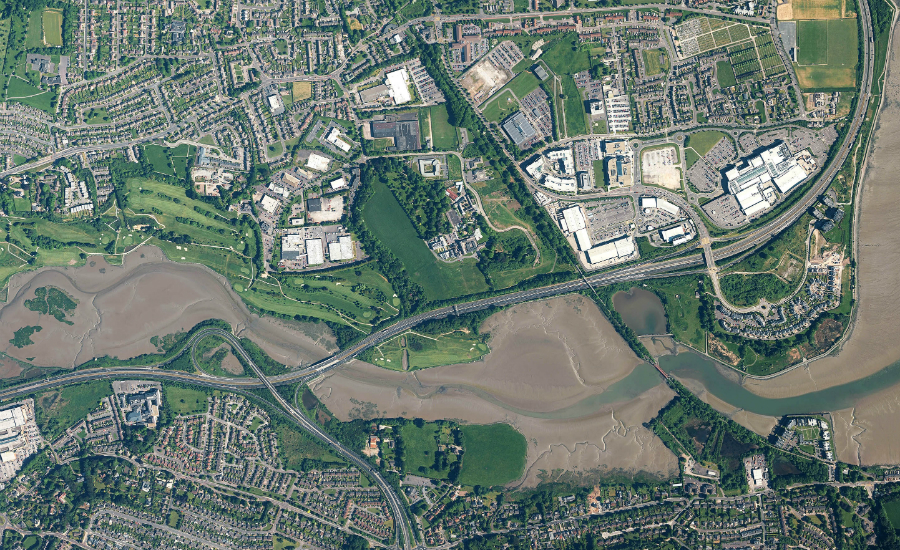 Ireland: Aerial survey company Bluesky Geospatial has expanded into the Republic of Ireland with the launch of its first wholly-owned regional subsidiary. The company will offer a complete sales and marketing function there, servicing the rapidly expanding Irish geographic information (GI) market.
"The mapping and geographic information industry in Ireland has expanded significantly in recent years with a growth in digitalization and location based services, and recently published evidence indicates that geographic information plays an important role in the Irish economy in terms of output, employment and value added," says Rachel Tidmarsh, managing director of Bluesky.
The company originally announced its plans to capture high-resolution aerial photography and color infrared imagery for the whole of The Republic of Ireland in 2014, and began flying as planned during the spring of 2015. Flying recommenced in March 2016, and Bluesky has already committed to a three-year update cycle for core data products.
Products already available from Bluesky Geospatial include 25- and 20-centimeter resolution aerial photography coverage for nearly 22,000 square kilometers. This includes complete or partial coverage over the counties of Carlow, Cavan, Cork, Galway, Kerry, Kildare, Kilkenny, Laois, Limerick, Longford, Louth, Meath, Offaly, Roscommon, Tipperary, Waterford, Westmeath, Wexford and Wicklow, and higher resolution, 12.5- and 10-centimeter data for urban areas including Sligo, Limerick, New Ross, Enniscorthy, Gorey and Wexford.
In addition to the aerial photography and CIR imagery already captured, national Digital Terrain Models (DTM) at 2-meter resolution and Digital Surface Models (DSM) at 25-centimeter resolution are being created. The first datasets, available in a variety of GIS ready formats, have already been delivered to clients.