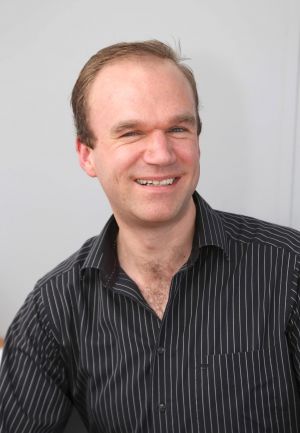 UK: Aerial mapping company, Bluesky has appointed Dr Simon Schuffert to the role of Software Engineer. Schuffert has specialist skills in automated image processing, photogrammetry and GIS. Prior to joining Bluesky, Schuffert undertook research projects around the world, working with a range of organisations including the European Commission, Heidelberg Academy of Science and Humanities, and the Federal University of Bahia in Brazil.
"Simon will play a crucial role in the next phase of growth and development of the business," commented James Eddy, Technical Director of Leicestershire based Bluesky. "His unique skill set and experience will allow us to develop ground breaking software solutions which will underpin the identification and production of new products."
"Bluesky is an exciting and vibrant company to work for," added Dr Schuffert. "There is the potential for new products to be developed and launched to market and improvements in the existing production processes."
Schuffert originally studied Geodesy and GeoInformatics at the University of Karlsruhe (TH) in Germany between 2003 and 2009, graduating with Diplom-Ingenier (Dipl.-Ing or engineers degree) before taking a research position at the Institute for Photogrammetry and Remote Sensing (IPF) at the Karlsruhe Institute of Technology (KIT).
During his studies he held positions as Geodesist at both the Heidelberg Academy of Science and Humanities and the Institute of Mineralogy and Geochemistry at KIT. Schuffert was also responsible for the technical component of a multi hundred thousand Euro project, which involved data acquisition, software development, processing and presentation as well as project liaison and communication and public relations.
Source: Bluesky