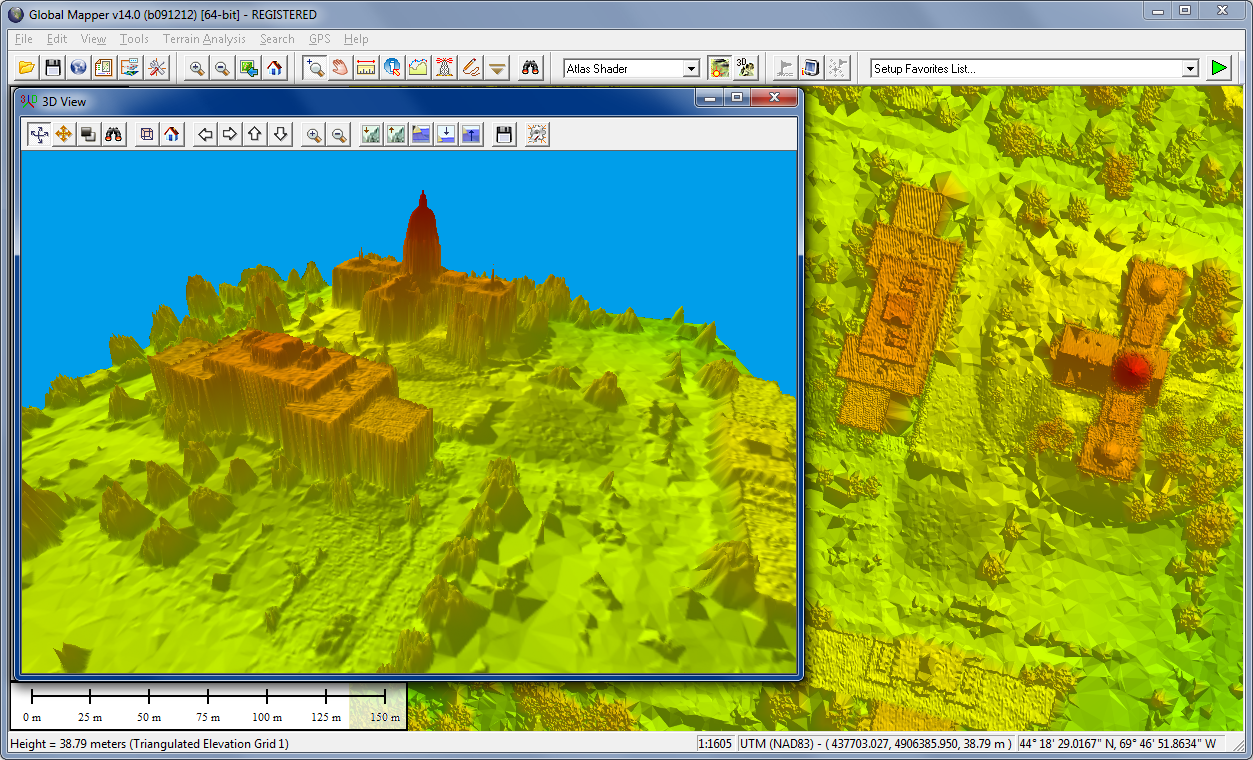 US: Blue Marble Geographics is offering free licenses of Global Mapper to assist in the clean-up and recovery process in the aftermath of Hurricane Harvey. Any agency or organization that is providing an essential service in response to this catastrophic storm can simply share their details at [email protected] and request for a complimentary copy of the software for the duration of the disaster relief effort.
While there is no doubt that Houston will recover from the disaster, the short-term challenges are immense. Blue Marble is offering help to city by offering any government agency, organization, or other response team, unlimited and free access to Global Mapper for as long as is needed.
For almost twenty years, Global Mapper has established a well-earned reputation as a low-cost but fully-functional alternative to traditional GIS applications. Over the years, the software's evolution has followed an aggressive and ambitious development path with each successive version introducing a broad array of new features and functions.
In tandem with the free Global Mapper Mobile app for Android and iOS devices, Global Mapper is ideally suited for rapid deployment in disaster situations and has become an essential component of the geospatial toolkit for countless military and civilian response disaster groups throughout the world.
"Spatial data collection, analysis, and deployment play a major role in any disaster response operation and we are pleased that we are able to provide the necessary tools for this work in the aftermath of Hurricane Harvey," stated Blue Marble's President, Patrick Cunningham. "Our heartfelt thoughts go out to the citizens of Houston and the Gulf Coast Region as they begin the slow road to recovery."
Blue Marble's GIS software is used by hundreds of thousands of satisfied customers throughout the world who need affordable, user-friendly, yet powerful GIS solutions. Users come from a wide range of industries including software, oil and gas, mining, civil engineering, surveying, and technology companies, as well as government departments and academic institutions.
To help the US in the relief support, please donate whatever you can to the Red Cross by visiting:https://rdcrss.org/hurricaneharvey