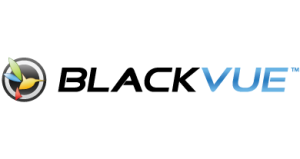 South Korea:– BlackVue Dash Cameras just introduced a new Cloud Application Programming Interface (API) primarily targeted at GPS tracking and fleet management solution providers. BlackVue Over the Cloud is an add-on service for BlackVue dash cams that enables remote surveillance of a vehicle, push notification alarms in case of impact detected, and Cloud backup of videos. The Cloud API allows third parties to integrate BlackVue Over the Cloud features into their own software solutions. For example, using the Cloud API, developers could add remote Live View and video file download over the Cloud to their proprietary fleet management applications.
The Cloud API is BlackVue's latest foray in fleet-oriented services. It follows its Fleet SDK, which allows full proprietary integration of the BlackVue dash cams into third-party solutions, and BlackVue Fleet Tracking, which is BlackVue's turnkey dash cam-based fleet tracking solution for small and medium-sized businesses.
While the Fleet SDK provides the highest level of customization, clients must manage the cloud aspects themselves. With the Cloud API, corporate customers are able to rely on BlackVue's proven Cloud infrastructure and access its features without leaving their own software solutions.
"The BlackVue Cloud API is the direct result of feedback from our corporate users" said John Jung, Sales Director for BlackVue. "A lot of them want to be able to access the BlackVue Over the Cloud main services such as remote Live View or video on demand from any connected dash cam while at the same time keep using their own tracking solutions. The BlackVue Cloud API lets them do just that."