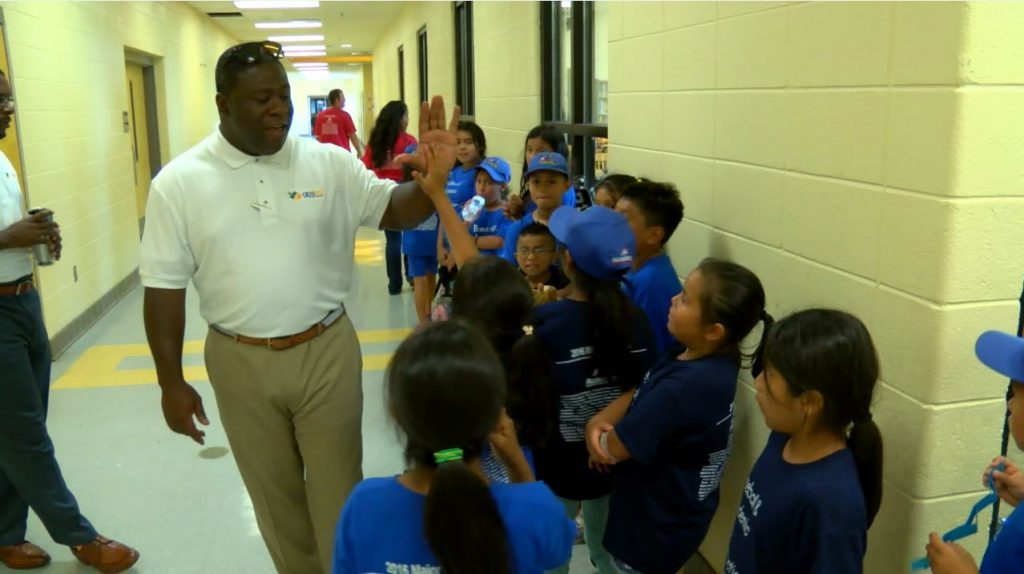 UK: To tackle the illiteracy rate in Birmingham, the GPS Educational Services is going door to door to navigate students. GPS Educational Services is the local organisation that has recently wrapped up a 100-day reading initiative in Collegeville.
"In a state where they invest over $800 million in prisons, if we put half that money in education, would not need prisons," Carnelle Howell said. Howell says his organization doesn't just drop off items in a community. GPS makes a long term investment.
"Anybody can give them books. They can go get their own books. It's important to us to give them books that they enjoy. Talk to them about the importance of reading and staying with them," Howell said.
From home visits to special school programs, this group is making sure kids and their parents learn how to read.
"You can't just teach a child and send them to a toxic home," Howell said. "If we go back and pay attention to an 8-year-old boy when he was crying for help you would not have to lock up a 16-year-old kid."
The group offers assistance in a variety of areas like math, reading, parental engagement, child development even financial literacy. So far, Howell says it appears to be working. When the organization first started about 6 parents actually participated in the program.
"We increased that by over 500% in our very first year in the community," Howell said. "The people in this community want to see change, they want better for their kids. They just feel no one is listening," Howell said.