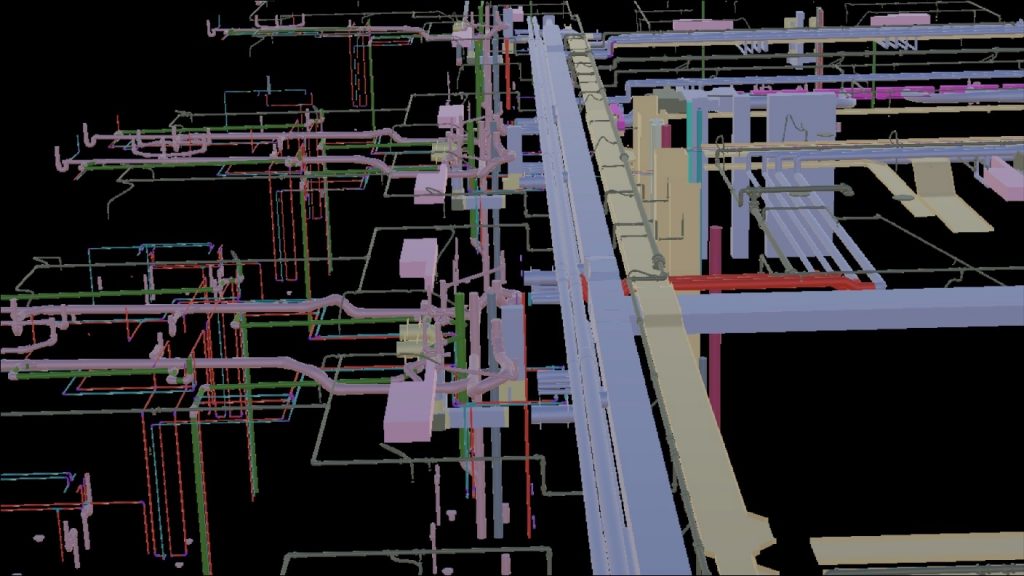 US: The HoloLens has a great potential for visualizing BIM models, but it has limited memory and processing capacity for handling large models. BIM specialists that have previously used the HoloLens for construction purposes had to section, filter or reduce the quality of models to make them viewable on the HoloLens.  This consumed a lot of time and frustrated the user.
With the latest server update to BIM Holoview these issues are no longer a problem.  Sectioning down large, complex models is no longer necessary and model layers don't need to be filtered for the purpose of reducing size.  Now multiple layers can all be viewed at once for files of up to 300mb with no impact on the geometric quality of models.
BIM Holoview has been designed for on-site use by building design, construction and maintenance teams and the existing product features have been tailored specifically for this.