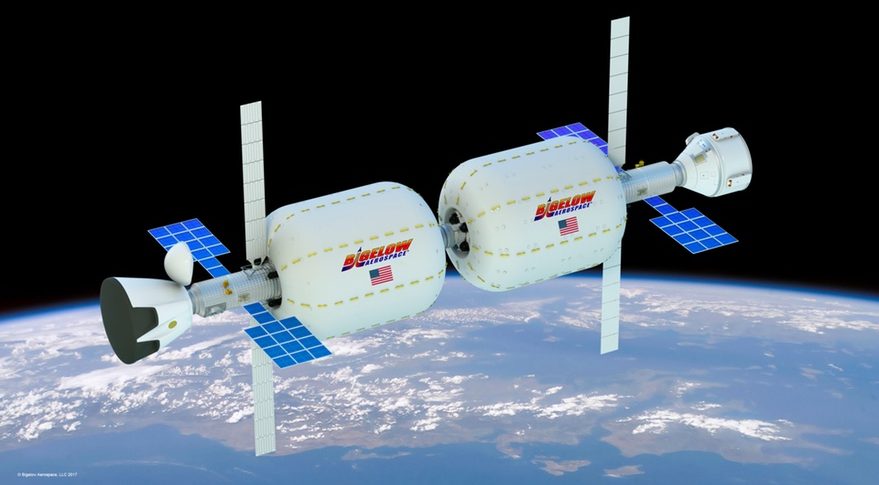 US: Bigelow Aerospace has set up a space operations subsidiary whose first task will be to study the market for the company's commercial space stations as it faces stiff competition from China and NASA.
Bigelow Space Operations will handle the sales, customer service and eventually the operations of the commercial space stations that Bigelow Aerospace will manufacture.
The first task for the new company, Bigelow said in a conference call with reporters, is to perform a detailed market study for the company's B330 expandable modules, and future larger variants, to determine what demand exists and whether it's worthwhile to proceed with the launch of the first two B330 modules in the early 2020s.
"We intend to spend millions of dollars this year in drilling down, hopefully, to a conclusion one way or the other as to what the global market is going to look like," Bigelow Aerospace founder, Robert Bigelow, said.
Bigelow Aerospace has been on the look for potential customers, primarily governments, for its proposed space stations for more than a decade. Bigelow said that, from 2005 to 2007, the company signed memoranda of understanding and letters of intent with eight countries that expressed an interest in using those stations.
Bigelow said that interest has gained momentum in recent years, including from some of those original relationships with other nations
Despite the market uncertainty, Bigelow Aerospace is proceeding with the construction of its first two B330 modules. He said the modules are on schedule to be ready for launch by the end of 2021, with four more modules "in the queue." The company is also working with other companies to arrange the launch of those modules and transportation of crew and cargo to them, with a minimum of eight flights per year.
Those plans, though, are dependent on the outcome of the market study to be performed by Bigelow Space Operations. "We will pause at launch contracts if we do not see, by the end of this year, a viable business case," he said. "If it turned out to be that, we would pause after developing two B330s. They would be sitting on the ground, waiting for deployment, if, in fact, the business simply weren't there."
Bigelow Space Operations' work could expand beyond low Earth orbit as well. Bigelow Aerospace and ULA released plans in October 2017 for a "lunar depot" using a B330 module launched into lunar orbit on ULA's Vulcan rocket and next-generation Advanced Cryogenic Evolved Stage upper stage. That depot could be served by versions SpaceX's Crew Dragon vehicle.