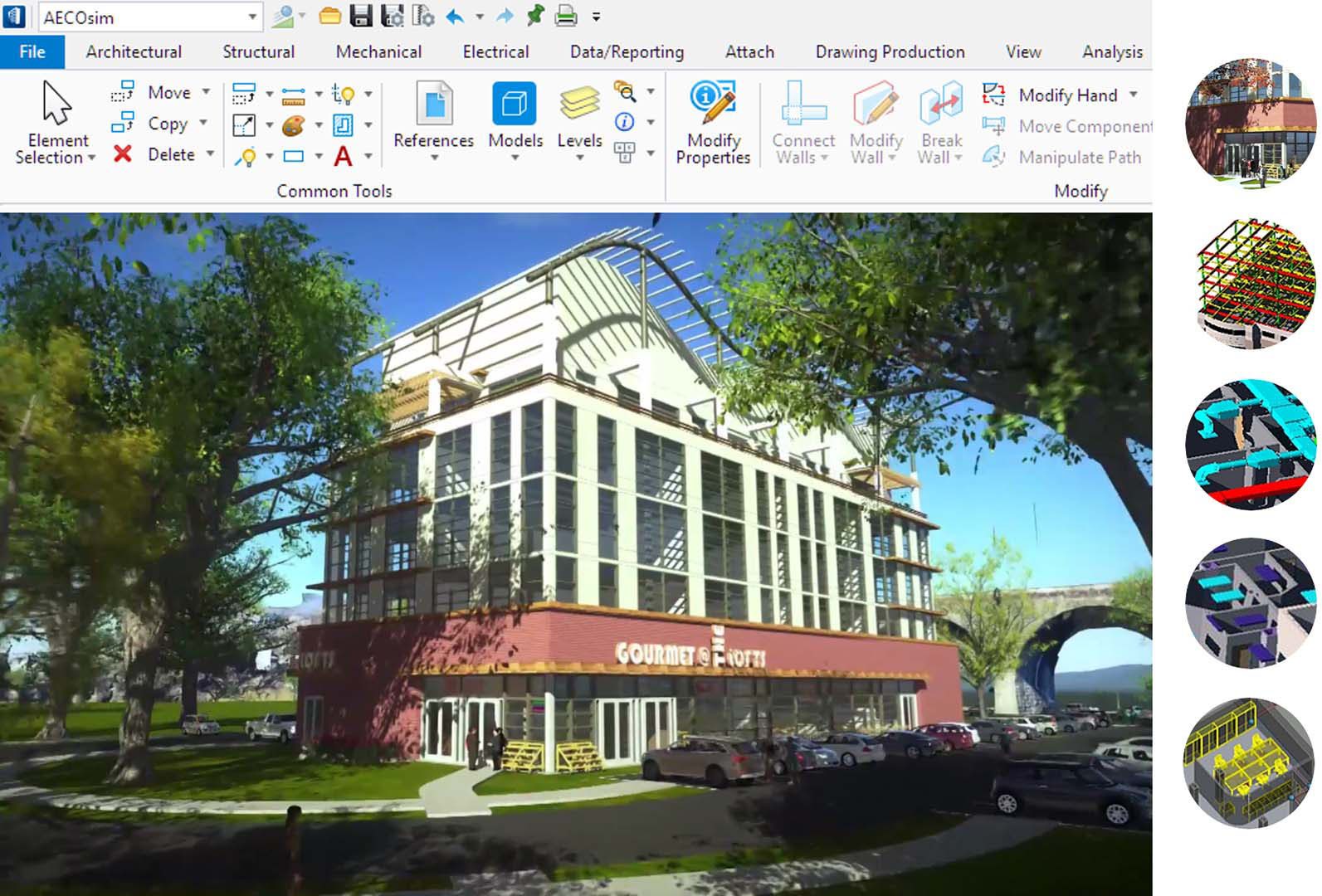 US: Bentley Systems today announced the availability of AECOsim Building Designer CONNECT Edition, Bentley's building information modeling (BIM) application designed for building projects of significant size and/or engineering complexity, and which are typically characterized by the challenges of combining vertical construction and horizontal infrastructure (like roads, railways, utilities, etc.).
The new release provides seamless, translation-free, intra-operability with Bentley's full multi-discipline portfolio of design, analytical, and construction modeling applications.
Users of AECOsim Building Designer V8i have demonstrated its versatility in a wide range of project types. Among Bentley's 2017 Be Inspired Awards nominations, 63 projects credited AECOsim, including 15 of the 51 finalists, in projects as diverse as bridges, airports, Olympic sports facilities, mining, manufacturing, offshore, municipal, power generation, utility transmission and distribution, and water and wastewater treatment facilities.
AECOsim Building Designer CONNECT Edition integrates the work of architects, structural engineers, and MEP engineers in a single application, and now extends its scalability by leveraging CONNECT Edition's comprehensive modeling environment.
Santanu Das, Bentley Systems' senior vice president, design modeling, said, "This is an exciting time for Bentley as we complete the delivery of our CONNECT Edition applications. AECOsim Building Designer CONNECT Edition enables our users to improve their productivity and to collaborate across multiple disciplines by sharing content and data in a seamless workflow through a comprehensive modeling environment. As we continue to make advancements in BIM technology, this version of AECOsim Building Designer helps them to collaborate on projects of any scale or multidisciplinary complexity, and automate the creation of deliverables for all stakeholders. And now that CONNECTservices are made available to Bentley application subscribers, we bring the collaborative advantages of ProjectWise to every user of AECOsim Building Designer."
Available to all Bentley application subscribers, CONNECTservices represent Bentley's commitment to address the requirements that its user organizations face in going digital. In a digital world, users learn differently, take their work wherever they go, and collaborate with highly diverse and dispersed teams. Leveraging Microsoft Azure, CONNECTservices are fundamental to the use of any Bentley application. Learn more about CONNECTservices here.