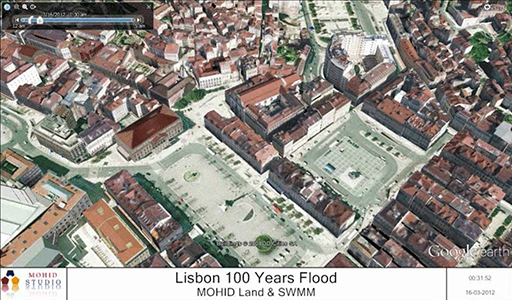 Portugal: Bentley Systems has signed an agreement to acquire a near Lisbon-based water modeling software business called ACTION Modulers'. The team of environmental modeling scientists and researchers, led by general director, Frank Braunschweig, develops ACTION Modulers modeling software products including MOHID Studio, ACTION Server, ACTION Flood, ACTION Forecast, ACTION Seaport, ACTION Beach, and ACTION Weather.
For more information about ACTION Modulers, visit www.actionmodulers.com.
About ACTION Modulers, Research and Development Unit
Action Modulers was founded in 2004. Established with strong, and maintained, connections to the University of Lisbon's School of Engineering – Instituto Superior Técnico – the research & development team has built a strong reputation for expertise in applying numerical modeling tools to complex water situations including: flooding from overflowing drainage systems; environmental impacts of pollutants distributed by waterflow, tides, and winds; operational flood early warning systems for valuable resources. The ACTION Modulers team are regular participants in European Union funded research projects.
About Bentley Systems
Bentley Systems is a global leader in providing engineers, architects, geospatial professionals, constructors, and owner-operators with comprehensive software solutions for advancing the design, construction, and operations of infrastructure. Bentley users leverage information mobility across disciplines and throughout the infrastructure lifecycle to deliver better-performing projects and assets. Bentley solutions encompass MicroStation applications for information modeling, ProjectWise collaboration services to deliver integrated projects, and AssetWise operations services to achieve intelligent infrastructure – complemented by comprehensive managed services offered through customized Success Plans.
Founded in 1984, Bentley has more than 3,000 colleagues in over 50 countries, more than $600 million in annual revenues, and since 2011 has invested more than $1 billion in research, development, and acquisitions.